South Florida officers help elderly woman evicted from apartment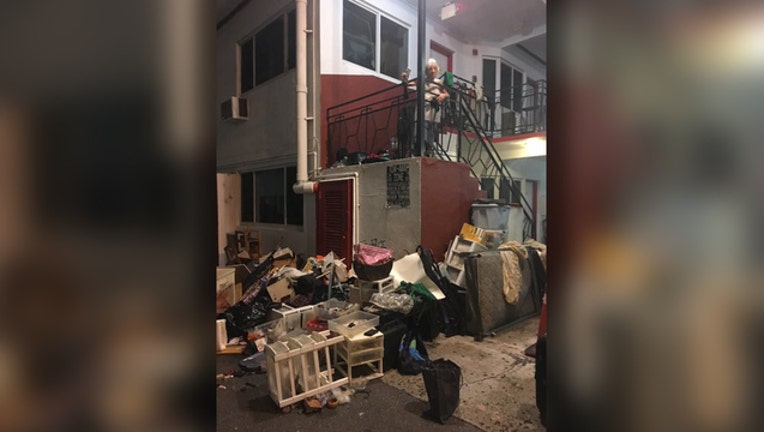 MIAMI BEACH, Fla. (FOX 13) - Officers in South Florida helped an elderly woman and her son after they were evicted from their apartment.
Miami Beach police said one of their officers spotted the woman outside of her apartment building Friday night.
According to police, the woman's landlord removed all of their belongings from their unit and put them outside. However, the woman's pets were still inside the building.
"Our partners at Miami Beach Fire made a forced entry into the unit and were able to place the pets with family and neighbors," the agency said.
Police said their Homeless Resource Unit helped provide the woman and her son with shelter.
Investigators did not say why the family was evicted, but said anyone who needs assistance should call their local police non-emergency number.