SpaceX's returned booster rocket back in hangar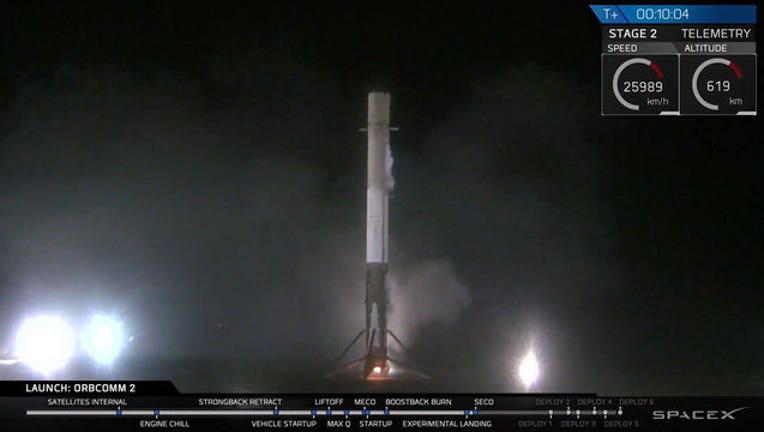 article
CAPE CANAVERAL, Fla. (AP) - SpaceX's booster rocket, the Falcon, is back in its nest following a historic landing.
The California company led by Elon Musk shared a picture of the returned booster Sunday. The used Falcon 9 is shown on its side inside a hangar at Cape Canaveral, Florida. Musk says no damage was found.
The booster carried satellites aloft Dec. 21, then flew back to its specified landing zone, a first for an orbital mission. It landed upright on legs.
Musk plans to fire the booster again in a test to demonstrate rocket reusability. This particular booster won't fly again, given its significance. Another booster landing could occur as early as next month on a space station supply run for NASA.
SpaceX wants to reuse rockets to save time and money.