Spring Break season expected to bring record number of travelers to TPA
TAMPA, Fla. - Tourism is one of Florida's biggest economic drivers, and for many visiting the state, Tampa International Airport is the first and last thing they see.  
With Spring Break season running from March 7 through April 10, the airport is preparing for bigger numbers than ever before.
"We're looking for over 5% more seats in our market in Spring Break 2023 than we saw in 2019, which was our last full Spring Break period," said Adam Bouchard, TPA's vice president of operations. "We're expecting to set new records this Spring Break."
READ: TSA: Traveler tries to sneak four-foot 'emotional support' snake through security at Tampa airport
The increase in seats means bigger planes and more of them. The airport is expecting around 550 daily flights during the season.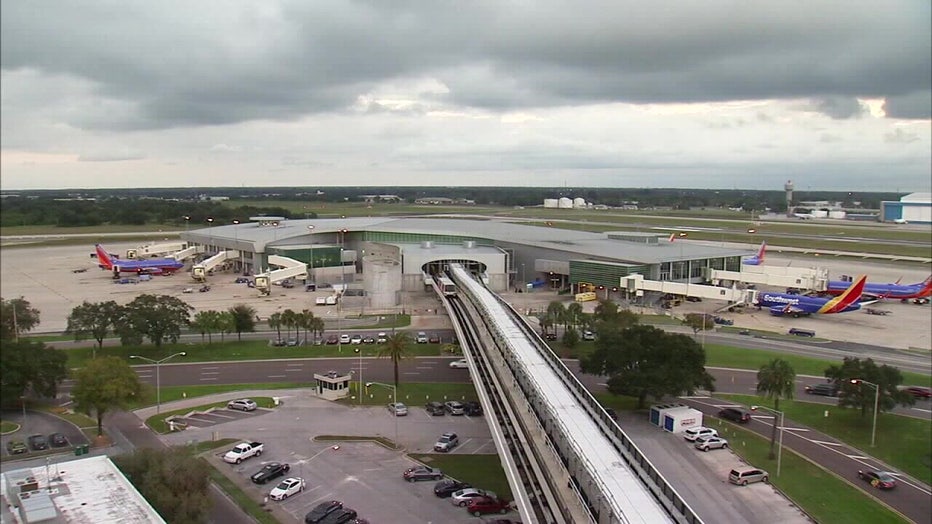 "Average day would be somewhere between 50-60,000 people in and out of the airport," Bouchard said. "As we look to Spring Break, we're looking to see in excess of 90 to 100,000 a day."
In response, TPA is ramping up staffing to prepare for the crowds. The airport expects the busiest travel days to be Saturday, March 11, and Sunday, March 26.