St. Petersburg deciding how to spend extra cash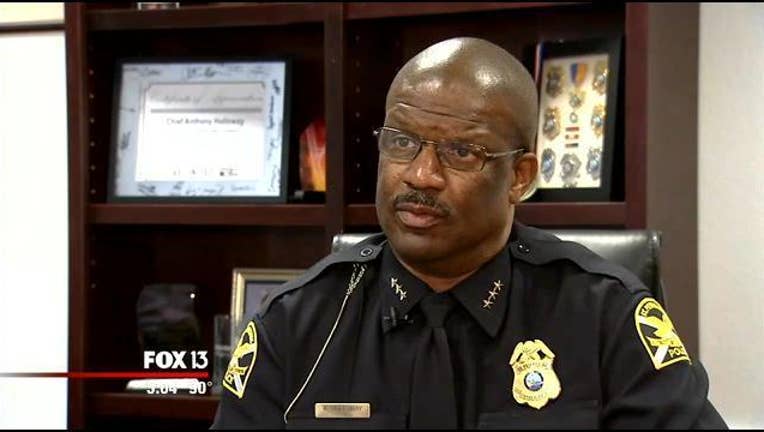 article
The City of St. Petersburg has an unexpected $2 million more to work with next fiscal year, and Mayor Rick Kriseman told city council members how he would like to spend it. 
"I do not recommend a symbolic reduction in the [property tax rate] at this time," Kriseman said in a memo to council members. 
Instead the mayor proposes spending more than $1 million adding 12 uniformed officers to create two new patrol squads, he says, "in the rapidly growing and diverse downtown area." 
That dovetails with comments made last week to FOX 13 by Police Chief Tony Holloway. 
"With all of the restaurants, with all the stores that are coming, with all the new condos that are coming you're going to need officers just to patrol that area," Holloway explained. 
The police chief explained a manpower assessment just initiated to quantify any need for more officers. 
The mayor's office and the police department confirmed the mayor's proposal is made without any specific request from Holloway. The administration confirmed the proposal increases the department's authorized strength of sworn law enforcement officers from the current 550 to 562.
Mayor Kriseman also proposes spending $635,000, "for two teams of four workers to focus exclusively on the medians around the city." 
His memo mentions previous requests from council members to maintain existing landscaping.
Another $250,000 would establish a fire cadet program, similar to the police department's recruiting tool. The police department will hire prospective officers and pay their way through the police academy. 
"We really don't have an avenue to recruit," Fire Chief Jim Large told FOX 13. "We say we want you to be a firefighter, so go pay your way through the fire academy, go pay your way through the EMT school and then come see us, and if you make it through our process, we might hire you." 
Large said the $250,000 cadet program would put five people through the 12-week firefighter school and the one year emergency medical technician program.  That is a fraction of the agency's manpower challenges. 
"Typically we were averaging anywhere from 5 to 8 hires a year for a long time," the chief added.  "I've hired 39 this year."
The mayor's suggestions for spending the extra $2 million is subject to city council approval. 
"There's nothing intrinsically wrong with it," council member Darden Rice told FOX 13. "I just think that we're presented with some tactical ideas of how to spend the money, and we want to have a conversation of what's the strategy behind it." 
Council chairman Charlie Gerdes told FOX 13 he wants to make sure the city does not hire 20 additional employees without knowing how to pay for them beyond fiscal year 2016. 
Gerdes also predicted other council members will have other preferences for spending the newly found $2 million.