St. Petersburg native creates signs featuring Pinellas County landmarks
ST. PETERSBURG, Fla. - When Darren Crew works nowadays, he's outside in his garage in the blazing heat, with sawdust flying in the air, and the St. Petersburg native wouldn't change a thing.
"The best part for me is not having to be part of corporate America anymore," he said.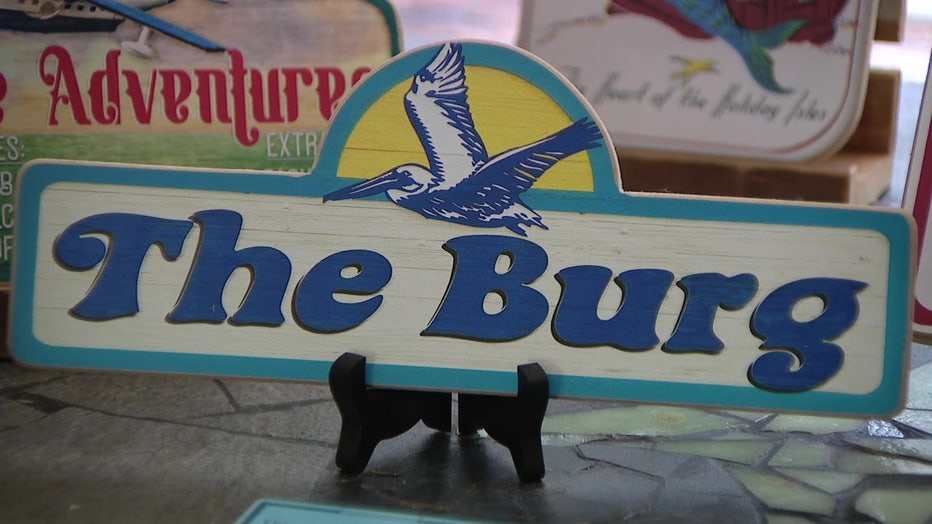 Gulf Planks sells around 150–200 signs a week.
Crew runs Gulf Planks, creating small signs featuring local landmarks in Pinellas County, past and present. He's been wood working for the last decade. For the first seven years, he made planks in addition to working a full-time corporate job. 
READ: Retirement community makes toys for kids in traumatic situations
For the last three years, Gulf Planks has been his full-time job.
"I'm a native of St. Petersburg. I love everything about it," he said. "It's just a passion for me. It's a way to kind of express my love for the area."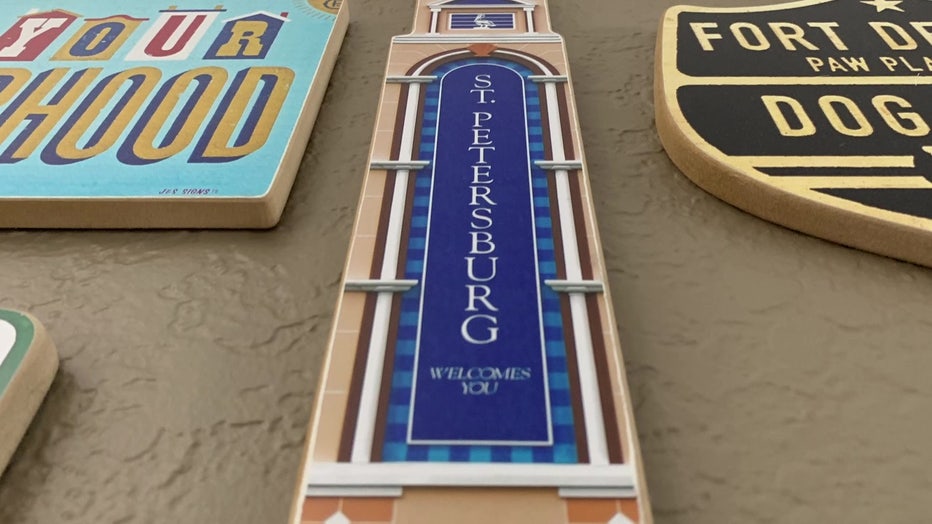 Darren Crew creates small signs featuring local landmarks in Pinellas County.
Gulf Planks sells around 150-200 signs a week, mainly at a shop located on the St. Pete Pier. Right now, he cycles between 300-350 different designs. The St. Pete flag, manhole cover and map of the Gulf beaches are some the bestsellers.
Initially, Crew shot photographs to put onto the planks. Because people started asking for landmarks that no longer exist, Crew started experimenting with Photoshop, building signs from scratch, like for the old Wilson's Sports Lounge and Biff Burger.
READ: St. Pete mansion featured in 1980s film 'Cocoon' up for sale for $11.5 million
"I just started creating my own things. I saw gaps in what was out there," he explained.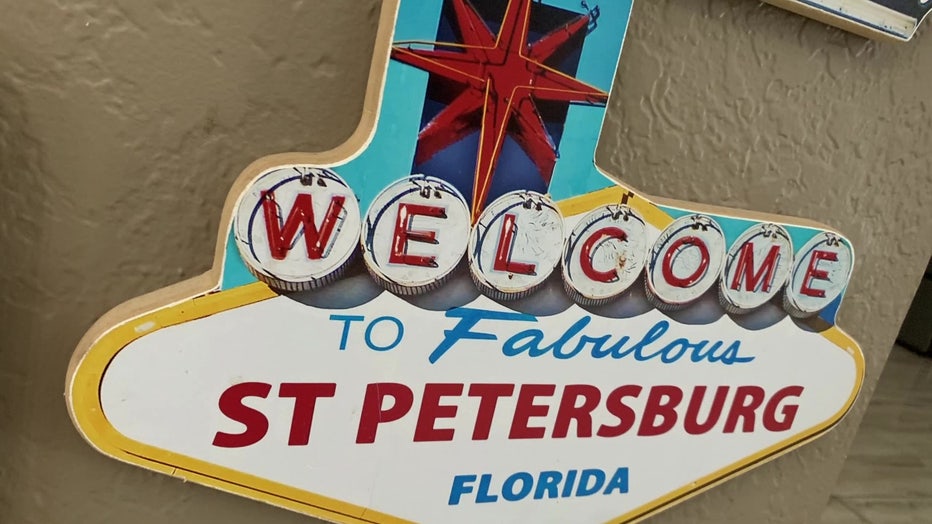 Sometimes Crew uses Photoshop to create his pieces. 
Early on, Crew and his family thought tourists would be his primary customers. Locals had other plans, requesting their neighborhoods like Kenwood and Old Southeast.
"The way that people have pride in their neighborhood, the local movement that we have experience around Pinellas County has been a big part of our success," Crew said.
For more information on Gulf Planks, click here.