Starbucks released new drink with beef jerky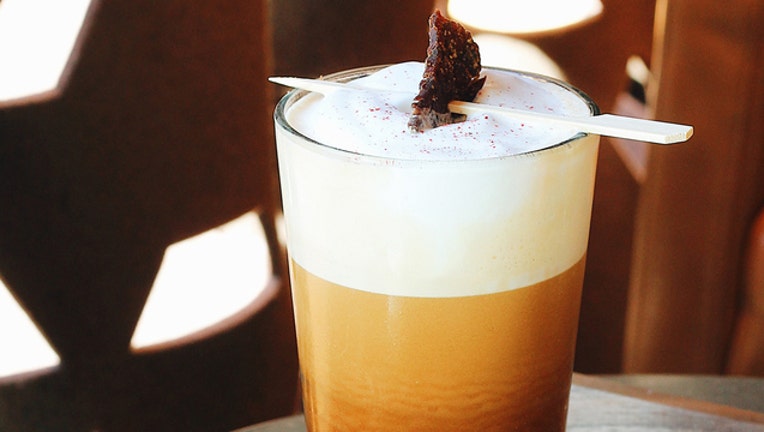 article
SEATTLE (FOX 13) - Starbucks released its latest and beefed up coffee.

The coffee giant announced it will be selling its Pepper Nitro with a Jerky Twist at Seattle Reserve Roastery for a limited time. The drink infuses nitro cold brew and malted fennel black pepper syrup. It's topped with a layer of honey cold foam, cracked pink peppercorn and a skewered piece of beef jerky. Starbucks said the jerky is made with grass-fed beef.

Although it will only be served at the Seattle Roastery, typically, the location is where the company tests drinks, and some beverages do end up on the traditional menu. However, Starbucks hasn't indicated whether this recipe will expand beyond Seattle.

This latest coffee is from the eastern region of Democratic Republic of Congo. Starbucks describes the country as having "some of the most fertile land in the world and was once a prolific coffee producer," but the industry came to a half after decades of war and turmoil. Starbucks partnered with Falcon Coffees in an effort to cultivate coffee relationships again.