Strawberry Festival entertainment lineup announced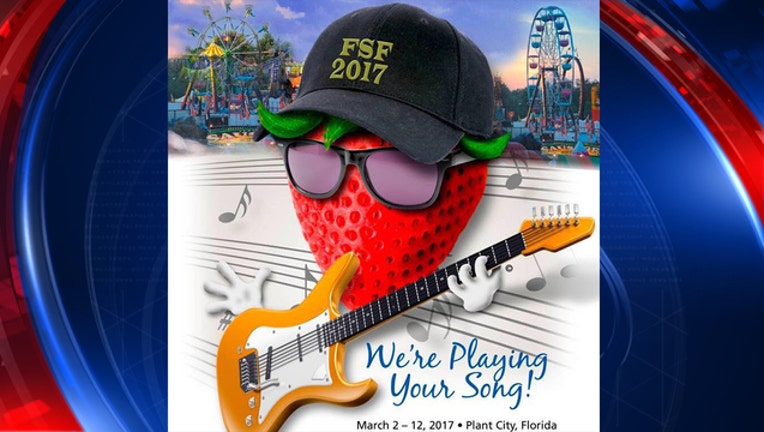 article
PLANT CITY (FOX 13) - The entertainment lineup has been announced for the 2017 Florida Strawberry Festival. 
"The theme of this year's festival is 'We're Playing Your Song!'" said Florida Strawberry Festival General Manager Paul Davis. "With a clear nod to our entertainment, we're really focusing on tailoring our event to meet the desires of each and every visitor."
The diverse lineup includes Little Big Town, Three Doors Down, The Blues Brothers, Patti LaBelle, Rascall Flatts, NEEDTOBREATHE, Willie Nelson, and more. 
Advance tickets for admission and for headline entertainment shows will go on sale Thursday, Dec. 8, 2016 at 8 a.m. and can be purchased online at www.flstrawberryfestival.com, at the Amscot Main Ticket Office located at 2209 W. Oak Avenue in Plant City and over the phone at 813-754-1996. 
For more information, visit www.flstrawberryfestival.com. 
Here's the full lineup:
Thursday, March 2  
10:30 a.m. Jimmy Sturr & His Orchestra
3:30 p.m. Drifters, Platters & Cornell Gunter's Coasters
7:30 p.m. To Be Announced
Friday, March 3
3:30 p.m. Willie Nelson and Family
7:30 p.m. Kip Moore
Saturday, March 4
3:30 p.m. Kane Brown
7:30 p.m. 3 Doors Down
Sunday, March 5
3:30 p.m. Clare Bowen/Charles Esten
7:30 p.m. Little Big Town
Monday, March 6
3:30 p.m. The Bellamy Brothers
7:30 p.m. Jennifer Nettles
Tuesday, March 7
3:30 p.m. Brenda Lee
7:30 p.m. NEEDTOBREATHE
Wednesday, March 8
3:30 p.m. Tracy Byrd
7:30 p.m. Scotty McCreery
Thursday, March 9
10:30 a.m. Cab Calloway Orchestra
3:30 p.m. The Oak Ridge Boys
7:30 p.m. The Blues Brothers
Friday, March 10
3:30 p.m. Larry Gatlin and the Gatlin Brothers
7:30 p.m. Elle King
Saturday, March 11
3:30 p.m. Maddie & Tae
7:30 p.m. Patti LaBelle
Sunday, March 12
3:30 p.m. Joe Nichols
7:30 p.m. Rascal Flatts "RHYTHM & ROOTS" Tour