Straz Center plans to bring Broadway back with full house this fall
TAMPA, Fla. - After more than a year on pause, Broadway is making its return to Tampa's Straz Center. 
"I think we can all hardly contain our excitement," said Summer Bohnenkamp, vice president of programming and marketing for the Straz. 
Friday the Straz, announced its 2021-2022 Broadway season, kicking off October 26 with the musical comedy: Tootsie.  Straz officials believe this fall they should be ready to welcome guests back at 100% capacity. 
"To have a full house in the theater again with touring Broadway reaching 80,000 people a week, that's on the scale of what we're doing.  It is just unbelievable," Bohnenkamp said.  "We anticipate we'll still have health measures in place like temperature checks, health screenings, masks but it'll depend on where the world is at that point," she added. 
The building itself has been upgraded to include $1.4 million worth of safety enhancements from a new HVAC system, upgraded sanitizing equipment and a move to touchless payment and ticket systems.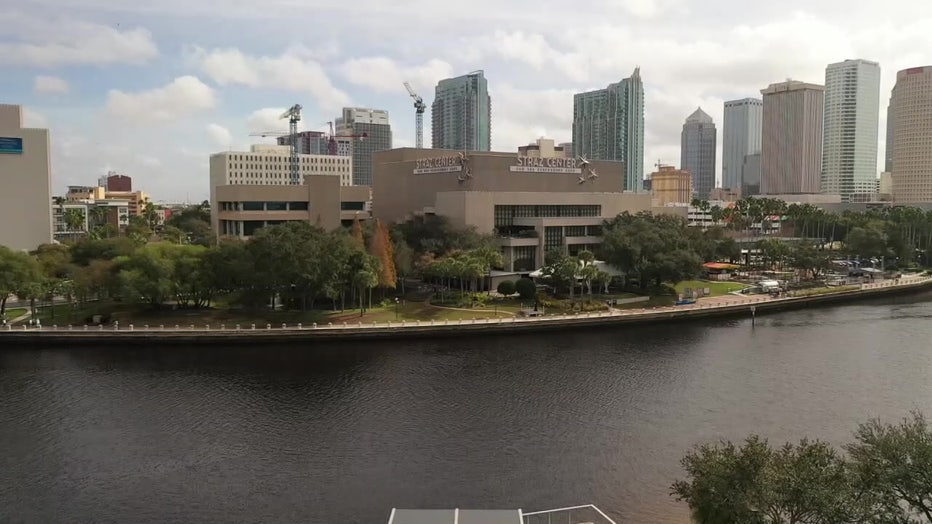 Officials say bringing theater back is good for more than just entertainment. 
"It gives us all perspective and it is something people can enjoy whether it is a musical or a play, everyone is getting to experience that together," she said. 
Season tickets went on sale Friday.  
CONNECT WITH FOX 13: