Strong cold front brings damaging storms, windy & cooler weather
TAMPA BAY, Florida - Many woke up to severe weather Sunday morning as a strong cold front raced across Florida.
Wind gusts reached 54 miles per hour in St. Petersburg and the National Weather Service confirmed an EF-1 tornado touched down in Charlotte County around sunrise.
Tornado warnings were also issued across parts of Manatee, Sarasota, DeSoto and Charlotte Counties as the squall line produced severe storms there.
A tree fell on an apartment building on North Osceola Avenue Sunday morning, according to Clearwater Fire & Rescue. No injuries were reported.
MORE: 70 displaced after tornado tears through Charlotte County mobile home community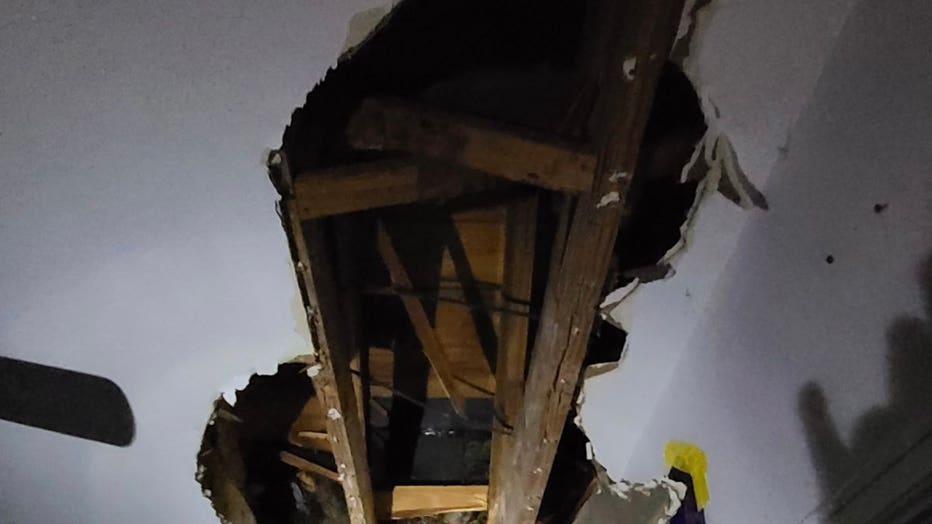 (Clearwater Fire & Rescue)
While the risk for dangerous weather has ended for the region, a passing shower will remain possible through the day on Sunday as the upper-level energy pushes through.
Winds will remain stiff Sunday at 15 to 25 miles per our – with gusts over 30mph common. Blustery winds will keep temps steady in the 60s all day long.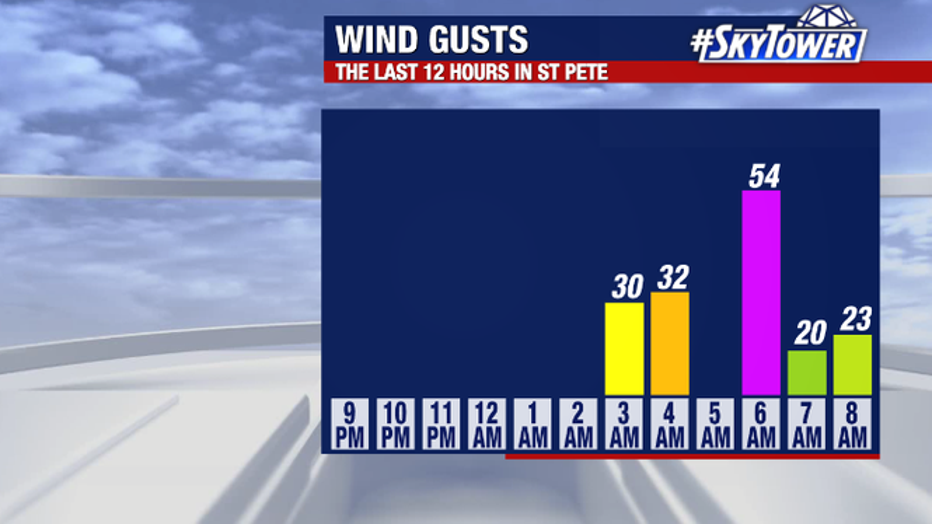 Strong winds will also lead to a slew of marine hazards as well. A gale warning is in effect through Sunday evening as SW winds could gust up to 45 knots with seas as high as 10-15 feet along the Gulf of Mexico.
A coastal flood warning also remains in effect until 7 p.m. Sunday from Tarpon Springs north to the Suwannee River where water levels could run 1 to 4 feet above normal tide levels, especially at times of high tide. Low-lying areas could also experience some minor to moderate flooding and shoreline erosion is possible.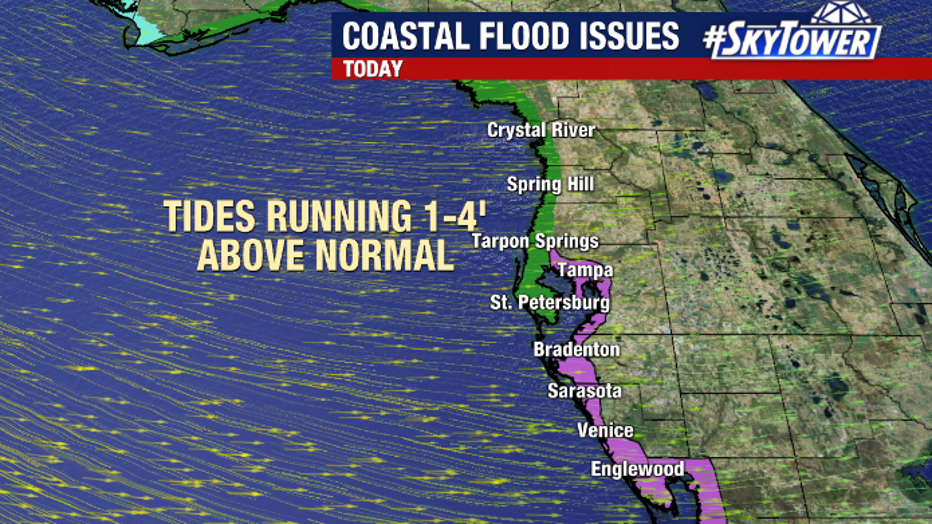 Additionally, a high surf advisory remains in effect through Monday evening. There will also be a high risk for rip currents through Monday at area beaches.
Behind the front, some of the coldest air of the season arrives to kick off the new work week.