Survey: 949 Key deer survived Irma landfall in Florida Keys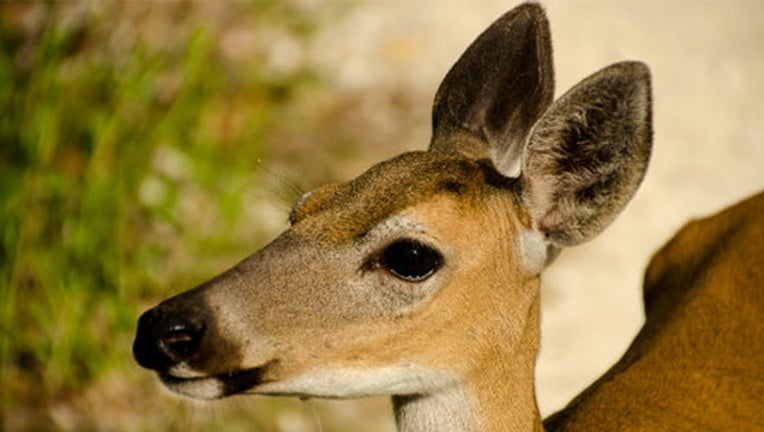 article
BIG PINE KEY, Fla. (AP) - Federal wildlife officials say Hurricane Irma didn't wipe out a herd of tiny, endangered deer found only in the Florida Keys.
According to a U.S. Fish and Wildlife Service survey released late last week, 949 Key deer survived the hurricane's 130-mph (209-kph) winds and 10 feet (3 meters) of storm surge. The most recent estimate collected prior to Irma determined about 1,100 deer occupied the core range on Big Pine and No Name keys, according to the U.S. Fish and Wildlife Service.
Irma made landfall Sept. 10 near the National Key Deer Refuge, the only place where the 30-inch-tall (76-cm-tall) deer are found.
Officials said Irma directly caused the deaths of 21 Key deer. Another 12 deer have died in vehicle collisions since the storm.
The herd had faced potential extinction last year when flesh-eating screwworms killed dozens of deer. Officials say they deer seen in the refuge since the hurricane appear to be healthy and active.
"We are happy to report Key deer population numbers are well within range we observed before Irma," said Refuge Manager Daniel Clark. "These Key deer and the natural habitat they depend on are pretty resilient."