Swarm of bees scares away suspects, crime scene techs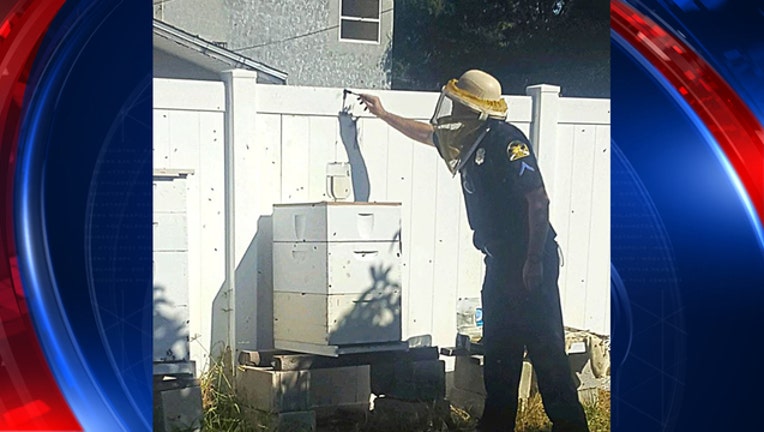 article
ST. PETERSBURG (FOX 13) - St. Petersburg police encountered an unusual crime scene over the weekend after responding to a trespassing call. 
On Saturday night, police say two young "prowlers" jumped a fence in a neighborhood in the 800 block of 37th Avenue South. The unwitting suspects knocked over some boxes that contained a bee hive. Luckily, the angry bees scared off the mischief-makers. 
But the next morning, the homeowner realized their fence and hive was damaged and contacted police. Officer Dave Rogler reported to the scene and bravely donned beekeeper's gear in order to dust for fingerprints next to a beehive home to 25,000 bees.   
St. Petersburg Police Department posted on their Facebook page, saying, "The crime scene technicians weren't too fond of being stung, so Officer Rogler braved the bees to dust for evidence. In the photo you can see all the little dots...are swarming bees!" 
They ended the Facebook post asking for the public's help: "If you notice some teens with some red bee stings....call our non-emergency line 893-7780."