Swimming with the world-famous Weeki Wachee mermaids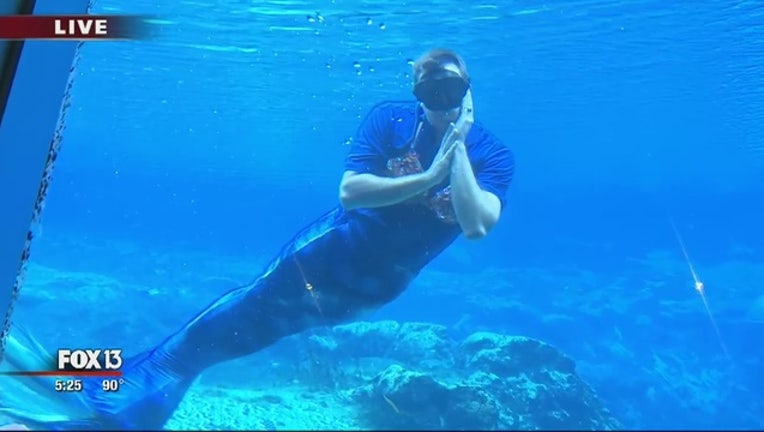 article
WEEKI WACHEE, Fla. (FOX 13) - It takes weeks or even months of practice to swim with the world-famous Weeki Wachee Mermaids, but FOX 13's Chip Brewster jumped right in Wednesday after taking a quick crash course. 
The mermaids put on three shows a day at Weeki Wachee Springs, even on holidays, and soon they will be performing at Sea Life Orlando Aquarium as well while their historic home undergoes renovation. 
The mermaids have to learn special, graceful underwater moves and dances while also getting accustomed to breathe with the tube underwater for their shows, training five days a week and three times a day until they're ready. 
"The special air hoses that our mermaids use take weeks and weeks of training," offered John Athanason, spokesperson for the park.
LINK: For more information on the mermaid shows, head to their website: https://weekiwachee.com/mermaids/