Tampa Bay Beer Week taps into area's booming brewery scene
TAMPA, Fla. - Since 2012, Tampa Bay Beer Week has been a chance for the area's local breweries to showcase their suds and for beer lovers to get their hands on rare and limited releases.
"I think you'll see just how unique the Tampa area is when it comes to beer. Everyone is doing unique things and it's all about the growth of our community. This is the greatest time of year for us," said Angry Chair Brewing co-owner Ryan Dowdle. 
What started as a single-day celebration has grown into a nine-day celebration that draws thousands from all corners of the globe. All "week" long, Bay Area breweries offer special releases and events each day.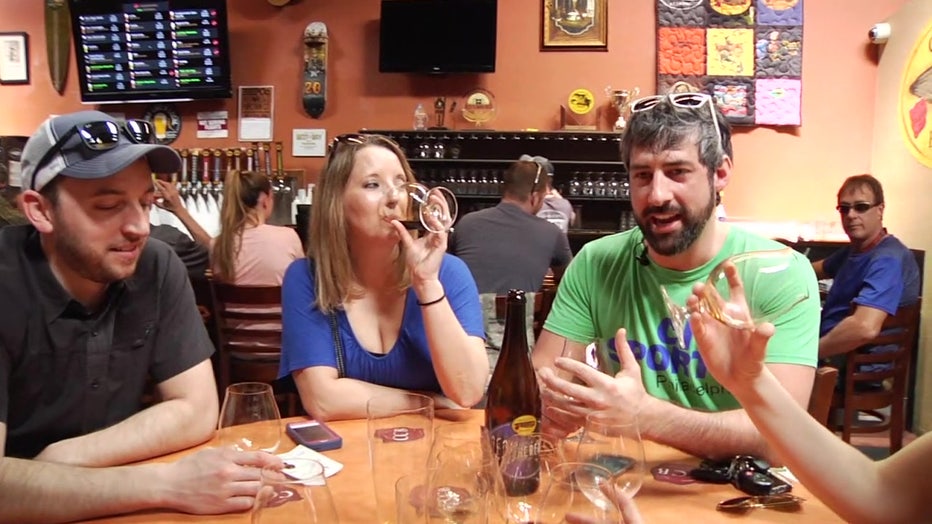 As this year's Beer Week winds down, several breweries have saved their best events, and brews, for last. 
READ: Big Storm Brewing reusing CO2 to save money, environment
On Saturday, Angry Chair Brewing in Tampa will team up with fellow Bay Area breweries Cycle and Ology for their biggest event, The Dark Embrace Invitational. The annual event has become so popular, tickets sold the same day they went on sale in December. Those who missed out on tickets can still check out the event after 4 p.m. on Saturday.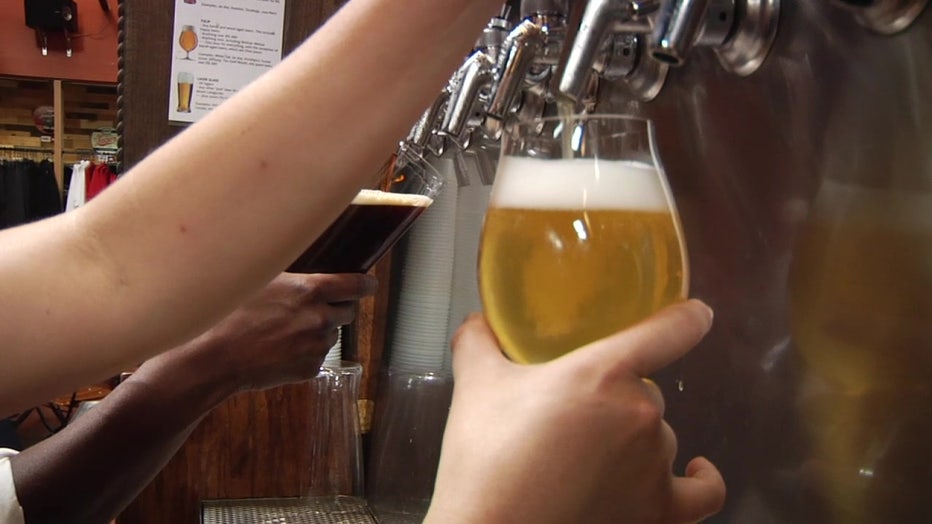 On Friday, newcomer to the Tampa Bay brew scene, Common Dialect, will host a pop-up Teenage Mutant Ninja Turtles-themed night to showcase their new space. 
READ: New laws could make craft beer easier to find in Florida
Nineties kids can immerse themselves in nostalgia as the old-school movies play on TVs and an outdoor projection screen and Bavaro's Pizza dishes up the ninja turtles' favorite eats. Owners Mike and Kristen Conze even have a grown-up play on orange and lemon-lime hard sodas. The totally tubular pizza party goes from noon to midnight.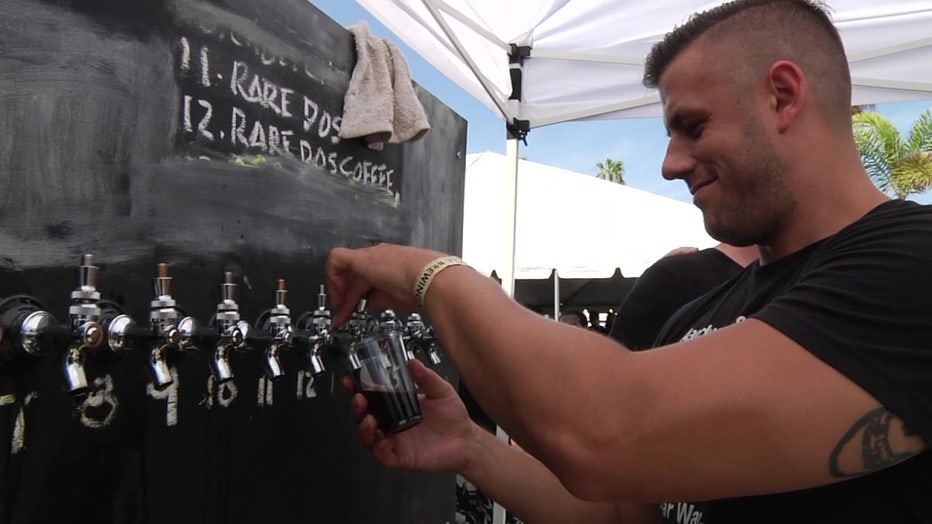 With more than 100 breweries, the Tampa Bay region has the biggest beer scene in Florida. Many have opened up shop within the last decade, and as the industry booms, its marquee annual event is growing right along with it. 
READ: 3 Daughters Brewing coming to St. Pete-Clearwater Airport in June
"Every year it gets better. The breweries always try to outdo themselves, even though they don't have to. They always bring their A-game," said Sean Gregg, who crosses the Sunshine State each year for Tampa Bay Beer Week. "We know the second week of March is off-limits. We're not going anywhere else. We're coming to Tampa." 
LINK: See a full line-up of Tampa Bay Beer Week events at https://tampabaybeerweek.com/calendar/ or by checking out the social media accounts of your favorite local brewery.