Tampa Bay Bucs rally fans with drive-thru swag giveaway event ahead of NFC wild-card game
TAMPA, Fla. - A long line of cars filled with Buccaneer fans wrapped around Raymond James Stadium. The team gave away swag to help build excitement for the playoffs.
The Tampa Bay team hosted a "Raise the Flags" drive-thru event to gear up for Monday's game against the Dallas Cowboys. They are giving up plenty of goodies, including flags.
The event runs until 10 a.m. For those who are not heading to the event, be aware of the traffic surrounding the stadium.
Between Tom Brady and Dak Prescott, both quarterbacks are hoping the regular-season adversity will pave the way to a Super Bowl run. First, they have to get through the NFC wild-card game on Monday night.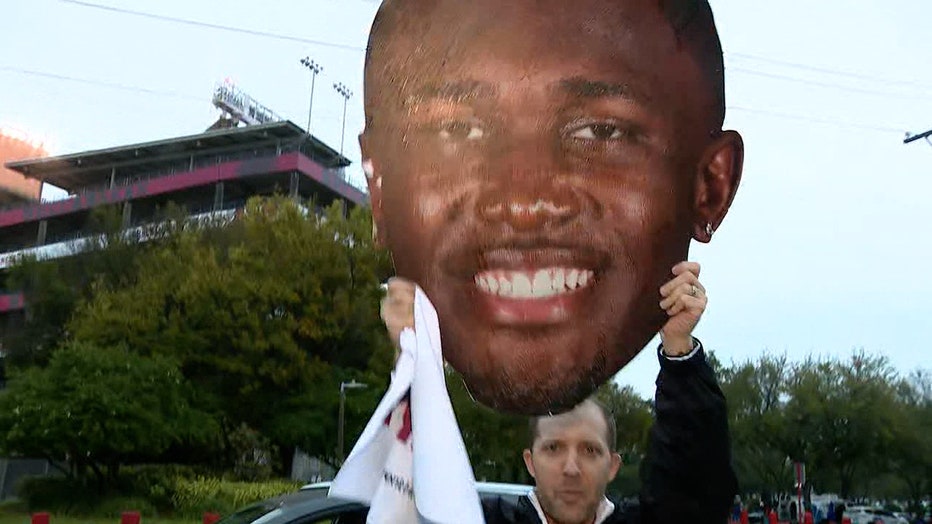 Perhaps no team enters the playoffs under more of a microscope than Dallas (12-5), which lost Prescott for five games after he broke his right thumb during a season-opening loss to Tampa Bay, but remained in contention for the best record in the NFC until last weekend.
READ: Turnovers could be the key to the Bucs beating the Cowboys
A listless double-digit loss to Washington in the regular-season finale raised questions about how Prescott and the Cowboys will react to beginning the postseason on the road against the Bucs.
Dallas hasn't won a postseason game on the road since the 1992 playoffs. And the Cowboys have never beaten Brady, who is 7-0 against them, including wins with Tampa Bay in the past two season openers.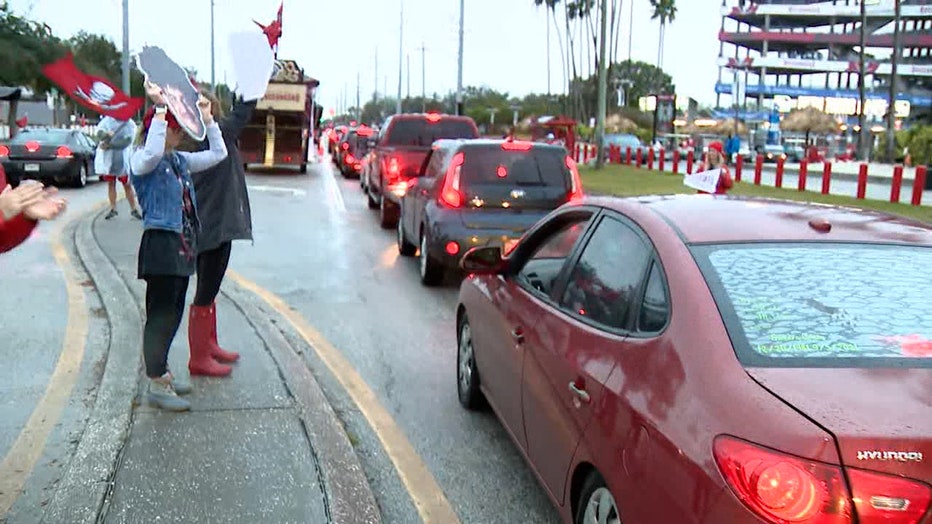 "Obviously, a lot has changed for both teams since September. I think it's just a matter of going through the season and gathering information that feels pertinent to your game plan. That has been our approach," Cowboys coach Mike McCarthy said.
"But you know, it's playoff football. The only thing we're guaranteed is four quarters to go win and move on to the next round," McCarthy added. "Regardless of what they did to win their division, all of that, it's two teams lining up with the opportunity to move forward."
MORE: Bucs are underdogs to Dallas, but with some advantages
No one has accomplished more in the playoffs than Brady, who is looking to add to numerous postseason records, including most games played (47), wins (35), Super Bowl titles (seven) and appearances (10), passing yards (13,049) and touchdowns passes (86).
Despite breaking his own NFL mark for completions in a season (490) and throwing for the third-most yards in the league (4,694), the Bucs have been inconsistent on offense and haven't won more than two games in a row at any point.
RELATED: Rob Gronkowski will attempt a field goal in live Super Bowl commercial
"Everyone works hard to get to this point. There's no more second chances," said the 45-year-old Brady, who has the Bucs (8-9) in the hunt for a second title in three years despite finishing the regular season with a losing record for the first time in more than two decades as a NFL starter.
"It's going to be hard, but we're battle tested," the seven-time Super Bowl champion added. "We've had some tough games. Some we came back from. Some we haven't. But ... close won't be good enough going forward for anybody."
The Associated Press contributed to this report