Tampa non-profit provides shelter to women in crisis
TAMPA, Fla. - A Tampa woman who used to be homeless is now helping others find a place to live. 
Shalon Barnett spent her 20s in and out of jail. The last time she got in trouble, she spent 19 days behind bars.
"The 19 days really set me down to really think about everything I did. I wasn't blaming my mom. I was telling my dad I was really being accountable for my own decisions that I made to wind up there," Barnett said. 
WHAT'S RIGHT: Retired teacher raises miniature horses on Sarasota farm
When she got out of jail, she and her nine-year-old son had no place to live. She was determined to get her life back on track. 
Barnett got married and opened a pharmacy with her husband. She decided to help other women going through tough times by giving them a place to live.
She calls her safe haven Shalon's Hope.
"I thought about what was the toughest time in my life, and it was when I didn't have a stable place. And so I started the nonprofit and then opened up my first home to help women who fell and just needed a helping hand," Barnett said.
MORE: Local volunteer group works to keep Hillsborough County trails, nature preserves clean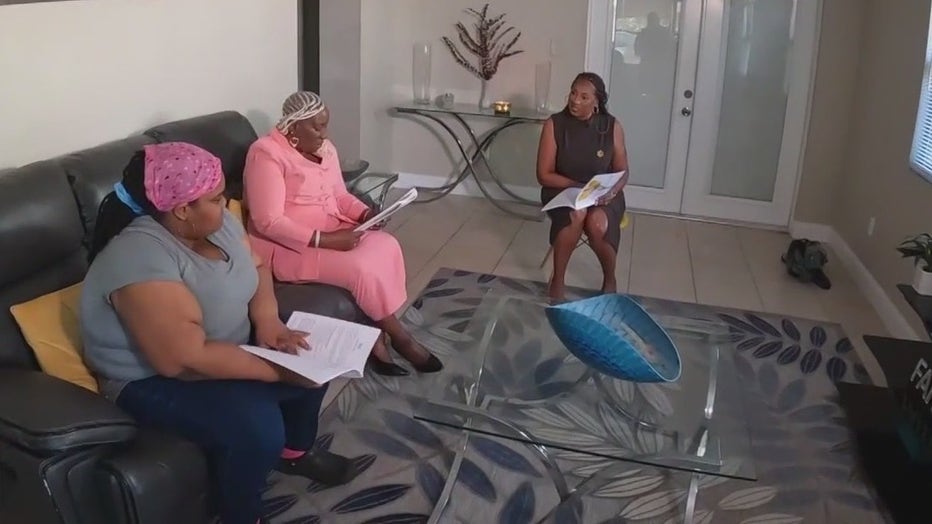 Barnett says by reaching back to help others, she has found her own purpose.
"I always look at life. You know, we all are here for a purpose and as an everyday thing. And I don't rush the process. I just go with whatever god leads me to do," said Barnett.
Shalon's Hope can house up to eight women.
"Normally take women who come out of a treatment facility who've been clean for 4 to 6 months. And then I help them pretty much go from that point to wherever they want to go at that time," Barnett said.
It's a sisterhood that is transforming lives with a message she personally lives by. 
PREVIOUS: Sunshine Line provides free transportation, bus passes for seniors
"Never give up, no matter how dark it looks. Always know there is hope at the end of the tunnel," said Barnett.
Barnett says hopes to open another shelter in the future.