Tampa's first Shake Shack is officially open
TAMPA, Fla. - Tampa's first Shake Shack is the newest addition to the massive Midtown development just south of Interstate 275 along Dale Mabry.
"We've always wanted to come to Tampa and this is an amazing development," said Erik Hugley, of Shake Shack.
The Midtown Tampa location is the restaurant's 199th in America. Before, the closest Shake Shack for Tampa-area residents was at the University Town Center down in Sarasota. 
Nick Haines of the Bromley Companies, developer of Midtown, says the project's first phase is 95 percent built.
Like Water Street and other big projects in Tampa, the work at Midtown never stopped during the pandemic.
"At first we thought the pandemic would be a big negative for the project," said Haines. "But it's actually turning out to be rocket fuel," he said. "We're seeing dozens and dozens of people in the apartments moving from the Northeast and other states."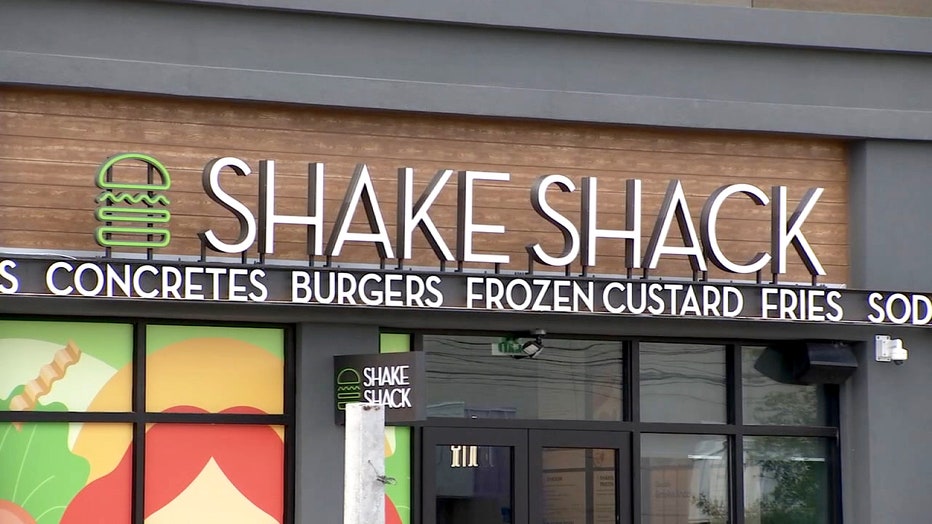 "The apartments are open, the hotel is open, the two office buildings are complete, and we're in the process of opening 26 different food, beverage, and retail locations," Haines continued.
PREVIOUS: REI, the first store in Midtown Tampa, now open
The REI outdoors store, also the first in the area, has been open for months. Haines says the arrival of a new Whole Foods market will be another important addition.
"This entire development is nothing short of amazing. It's a great example of Tampa's future," said Tampa Mayor Jane Castor, who attended the Shake Shack ribbon cutting.
Haines said Midtown will be 100-percent open by October.