TECO reaches solar power milestone
TAMPA, Fla. - Three new Tampa Electric solar plants recently began producing electricity from the sun, helping the company reach a new milestone in its significant solar expansion, TECO announced this week.
This wave of solar construction included three new solar projects in Hillsborough County: Laurel Oaks Solar, Riverside Solar and Big Bend Solar II Phase 2. As a result, Tampa Electric's solar projects can now produce 1,000 megawatts of electricity, which is enough to power more than 160,000 homes.
"We have plans to do much more in the next few years. By the end of 2025, we will have enough solar power to provide energy to 260,000 homes," said Cherie Jacobs, a TECO spokesperson. "Solar power has great benefits. In addition to reducing carbon emissions, it saves billions of gallons of water and it helps our customers save on fuel costs because, of course, for solar power, the fuel is free."
Jacobs said the increasing use of solar power helped save customers $80 million in fuel costs in 2022, as gas prices soared.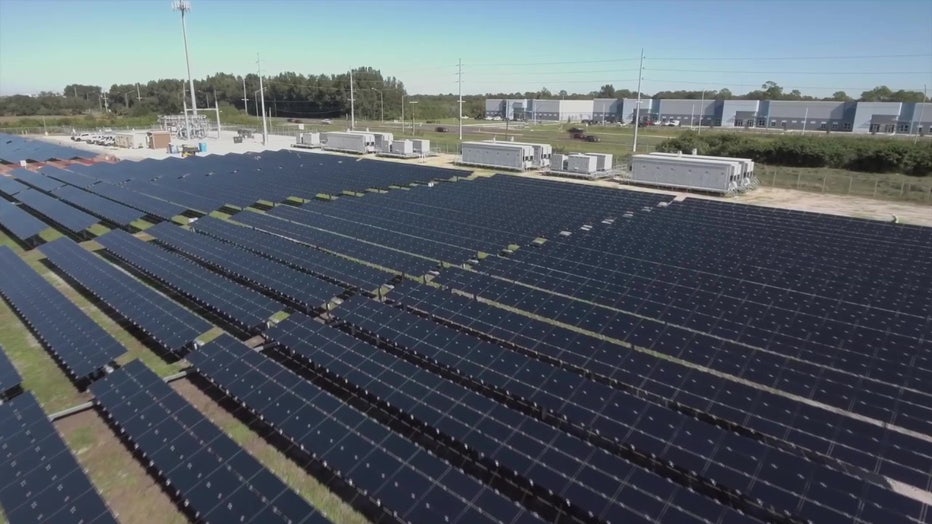 TECO's goal is to reach net-zero carbon emissions by 2050, largely through the use of renewable energy.
TECO said its solar investments have helped to dramatically change how the company creates electricity. In 2023, the company's fuel mix is expected to be about 85 percent natural gas, nearly 10 percent solar and only 5 percent coal. By the end of 2025, about 17 percent of its energy will be generated from the sun – the highest percentage of solar generation of any utility company in the state.
READ: TECO, Duke Energy customers face higher bills as utility companies ask Florida to approve more rate hikes
"Renewable energy is helping us to reach our vision of net zero carbon emissions by 2050," Jacobs said.
Heaven Campbell, an advocate with Solar United Neighbors in Florida, told FOX 13 it's important for utility companies to be energy diverse.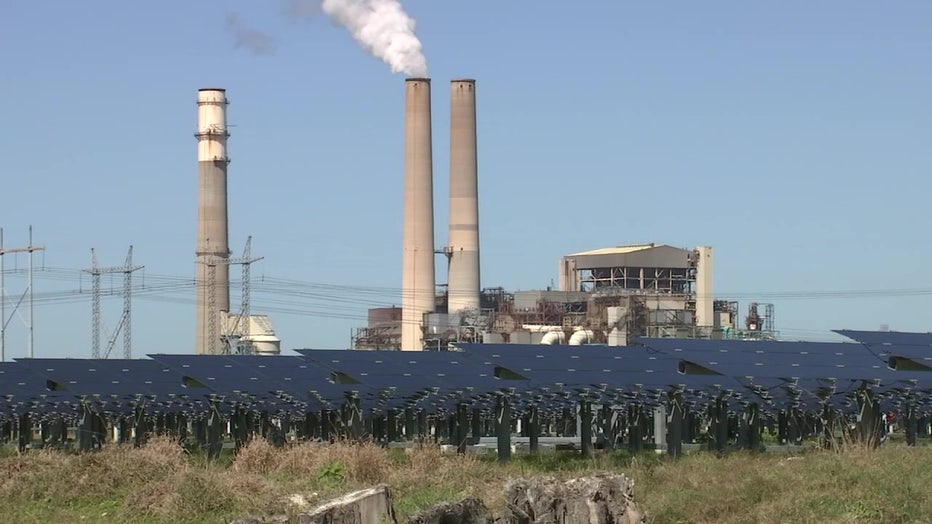 "That always poses an energy security risk, whenever you're over-reliant on one form of energy. So it's great for diversity, for energy security and for the bottom line," Campbell said. "The majority of the rate hikes that we've seen over the past two years have been a direct result of fuel volatility in natural gas."
READ: TECO's Manatee Viewing Center is a popular destination for sea cows and tourists alike
TECO, meanwhile, is following a national trend toward renewable forms of energy, according to USF Environmental Sociologist Dr. Feng Hao.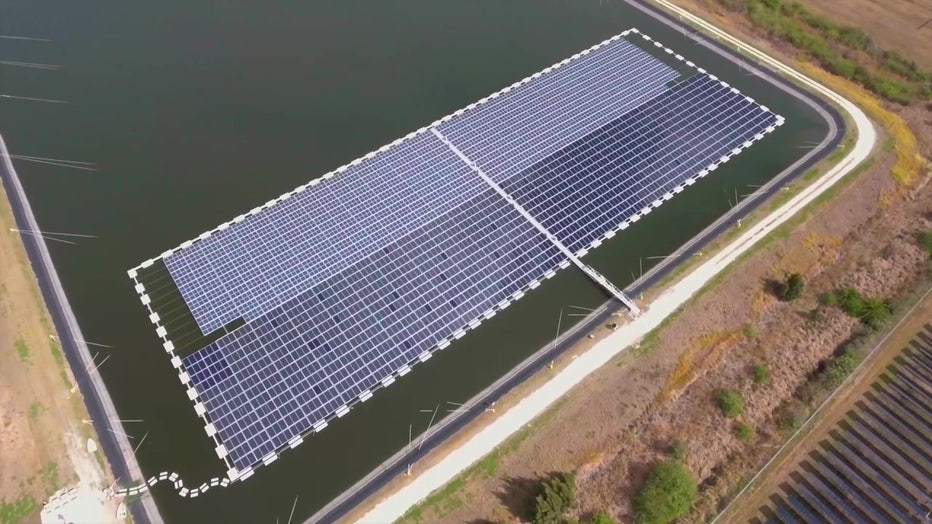 According to Hao's research, renewable energy currently made up more than 15 percent of the country's energy supply.
"That is helpful, first of all to tackle climate change. We can use solar panels to produce electricity and that that will reduce the greenhouse gas emissions," said Hao, adding fossil fuels won't be replaced any time soon, but diversity will increase. "Solar and a renewable energy together can play a much, much bigger part of the energy consumption."
TECO's goal is to reach net-zero carbon emissions by 2050, largely through the use of renewable energy.