Teen charged with attempted murder of 4-month-old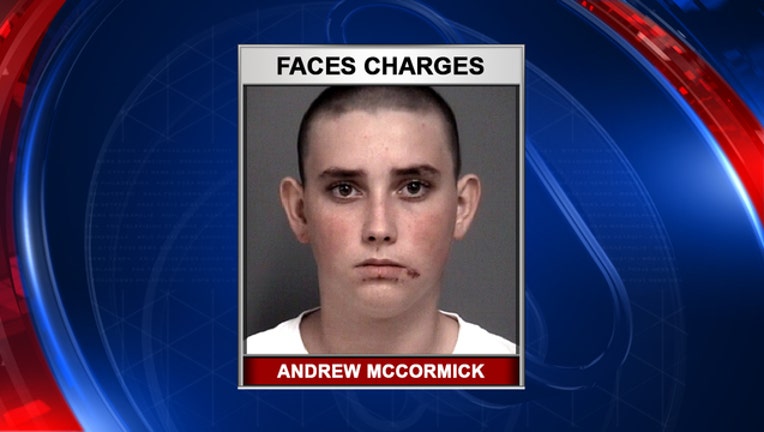 article
NEW PORT RICHEY (FOX 13) - A Pasco County teen is accused of attempted murder and child abuse of a 4-month-old. 
An arrest affidavit from the Pasco County Sheriff's Office says the baby was left in the care of 14-year-old Andrew McCormick on the afternoon or evening of December 29. Investigators believe McCormick tried to suffocate the baby, in a "premeditated manner," by putting it face down on a bed and putting a pillow on the back of its head.
The deputy who wrote the arrest affidavit said McCormick admitted he wanted to kill the baby, and said he sat on the couch while he watched the baby struggle, trying to turn over. The teen told the deputy he left the baby there for between five and ten minutes.
That's when the baby's parents came home. The arrest affidavit says the baby's parents saw the baby, face down with a pillow on its head.
The relationship between McCormick and the baby, or the parents of the baby, was not released. 
He faces charges of first degree attempted murder and child abuse with custodial authority.