Terrifying 'fire whirl' caught on camera by firefighter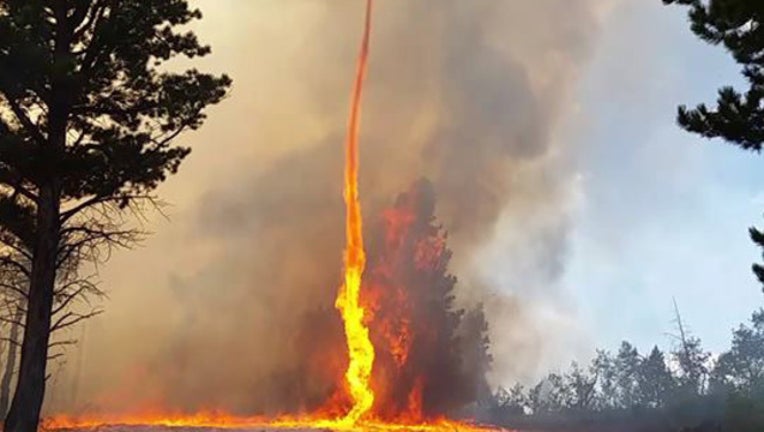 article
A firefighter battling the Beaver Creek Fire in Colorado captured a terrifying "fire whirl" on camera.
The fire whirl, also called a "fire tornado," happens when hot, dry air close to the ground, like that near a fire, rises rapidly in a column, forming a vortex, FOX 31 in Denver reports.
This whirl was captured by firefighter Charles Bolt of Mississippi near the Colorado-Wyoming border.
Fire whirls can be very dangerous because it's a raging column of fire, FOX 31 reports.
The Beaver Creek Fire has burned more than 36,000 acres since June.
Here is video of the same fire whirl: