This animal shelter volunteer's 'cat' naps has everyone swooning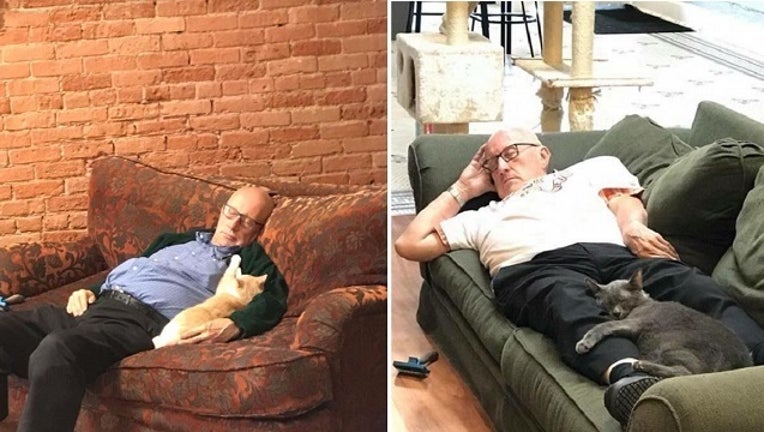 article
(STORYFUL) - A Wisconsin animal shelter's Facebook post highlighting one of their volunteers and his frequent naps with the resident cats has become an Internet obsession.
Safe Haven Pet Sanctuary Inc. in Green Bay shared photos on Tuesday, September 18, showing volunteer Terry napping with several cats in the shelter. "He brushes all of the cats, and can tell you about all of their likes and dislikes. He also accidentally falls asleep most days," the shelter said.
The sanctuary said that Terry is a "wonderful volunteer" and many Facebook users agreed. "This is the most adorable thing ever! Especially with the cats sleeping on him," one user said.