Thomas Mosley double-murder case: State wants hospital records for man accused of killing toddler, child's mom
ST. PETERSBURG, Fla. - The man who's charged with killing his two-year-old son and his child's mother appeared in a courtroom in Pinellas County Tuesday. 
Sixth Circuit Court Judge Susan St. John heard arguments about whether the prosecution will be allowed to obtain 21-year-old Thomas Mosley's medical records from St. Anthony's Hospital last month. 
Casts covered his arms and hands Tuesday. According to Mosley's arrest affidavit, lacerations on Mosley's hands and arms were consistent with injuries caused by slippage during a knife attack. He was admitted to St. Anthony's on the evening of March 29. 
The next day, Pashun Jeffery, who Mosley is charged with killing, was found dead in her apartment with more than 100 stab wounds from a knife, the affidavit says. 
PREVIOUS: Missing St. Pete toddler found dead in nearby lake, father accused in double-murder, police chief says
According to court documents, Mosley stayed in the hospital until March 31 when he was then booked into jail.  
The state submitted a subpoena for Mosley's medical records, and the defense filed an objection to the subpoena on April 11. In the objection, the defense says Mosley's medical records are protected under state and federal rights to privacy and should not be given to the prosecution.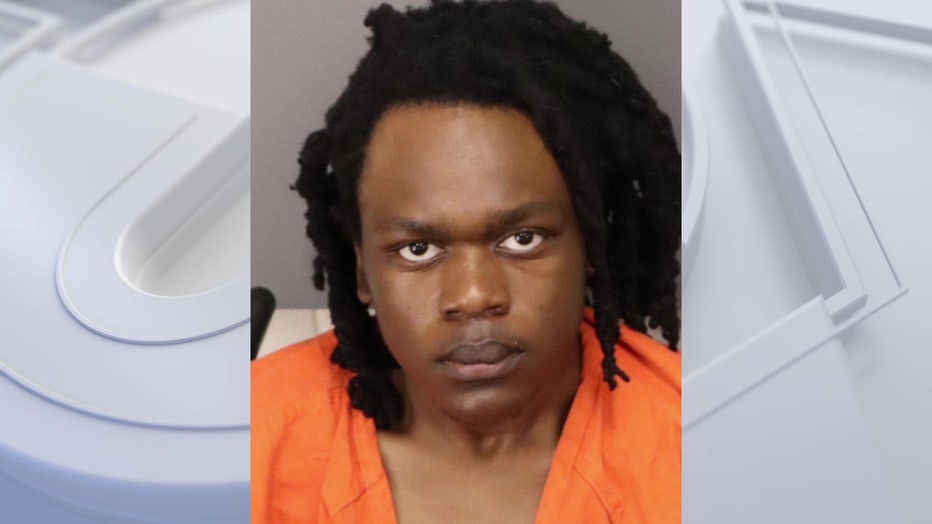 Thomas Mosley (Pinellas County Sheriff's Office)
"This Court must act as a shield to protect the Defendant's right to privacy by determining whether the requested medical records are relevant to a pending criminal investigation," the objection states, in part.
Attorneys said in court Tuesday that Mosley had surgery while he was in the hospital, and he was also put under a Baker Act. Prosecutors told the judge they don't want any records related to the Baker Act, but argued Mosley's medical records related to the lacerations and to his bloodwork are relevant to the case. 
"Based on the affidavit and how we know Pashun Jeffery was killed that day, these medical records are relevant because it will give the state information in its investigation as to the treatment, how severe these injuries were, how they had to be treated, what the surgery entailed, all of that information, which is highly relevant to our crimes of first degree murder," prosecutor Courtney Sullivan said.
Sullivan said they want to see if Mosley made any statements to hospital staff about how the injuries happened or why he was at the hospital as well. 
Prosecutors also played police body camera video that showed Jeffery's mother talking to officers shortly after her daughter's body was found. She told them they all smoked marijuana at Mosley's birthday party, including Mosley, the same day Mosley later went to the hospital, and a day before Jeffery was found.
Defense attorneys said the body camera footage wasn't relevant to the state's subpoena. Prosecutors said they entered the footage into evidence because when requesting a defendant's toxicology records, a statement about what may have been in the person's system is needed.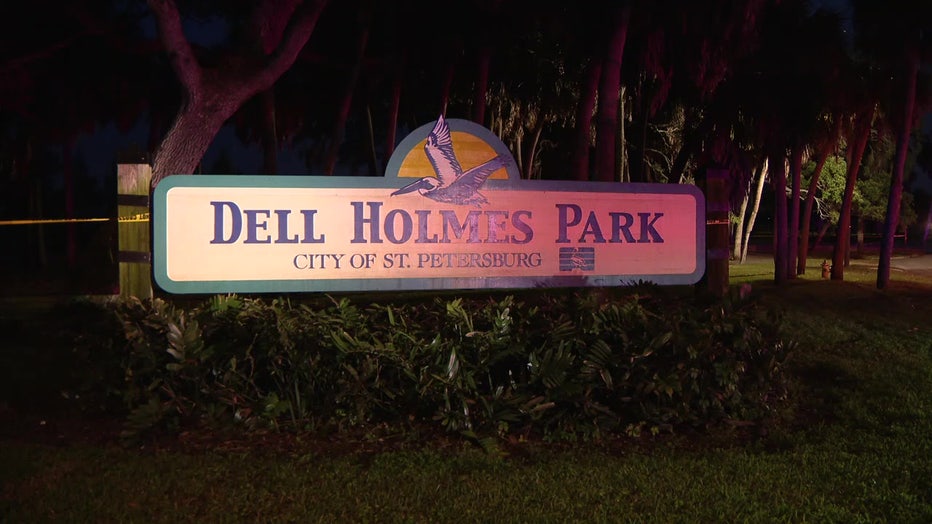 The park where Taylen Mosley was found 
Prosecutors also said toxicology records would show whether Mosely was under the influence of anything else before or at the time of the homicides. 
Defense attorneys objected to the entire subpoena. They argued the affidavit gives enough information about Mosley's injuries and that releasing his medical records would violate his privacy.
"These medical records are actually cumulative and there's no reason to violate Mr. Mosley's rights by providing the state with additional cumulative evidence," public defender Margaret Russell said.
"It will cause irreparable harm and all of the appellate cases say, there's no way to put the toothpaste back in the tube should you grant this overly broad subpoena," Russell said to the judge. 
The judge said she plans to issue a written order with her decision and scheduled a status hearing for May 5 at 8:30 a.m. 
Mosley is charged with two counts of first-degree murder and has pleaded not guilty. He is being held under no bond.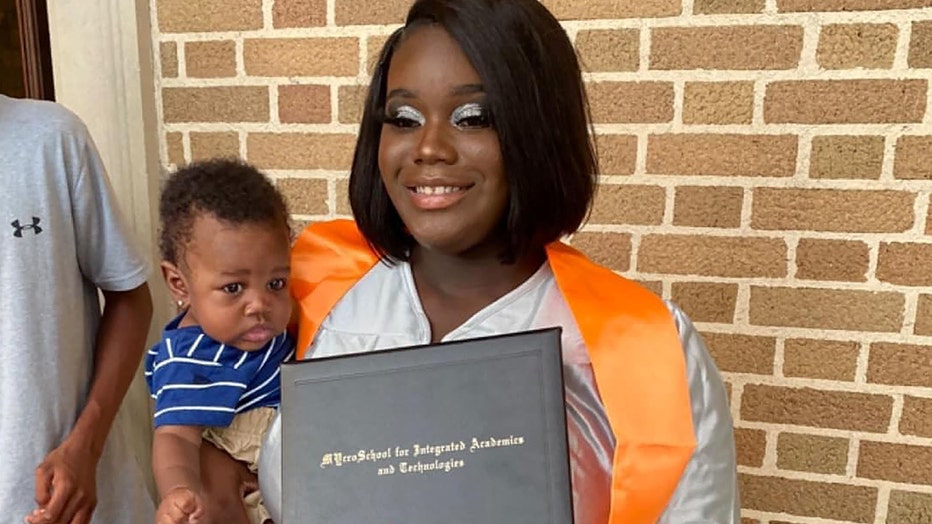 Pashun Jeffrey and Taylen Mosley
Mosley was charged after the body of his son, two-year-old Taylen Mosley, was found in an alligator's mouth at a lake 15 minutes from the apartment where his mother was found stabbed to death.
He made his first appearance in court, over the phone, while in the hospital. Judge Patrice Moore had difficulty communicating with the defendant. Mosley did not make a plea at the time, but has since pleaded not guilty. 
Judge Moore said during the hearing that Mosley was at Jeffery's apartment on March 29 for his birthday party. That's the same day that he was admitted to St. Anthony's Hospital after nine p.m. 
Jeffery's family and friends, who were at Jeffery's apartment for the party as well, left around 5:15 p.m. that day, the judge and the affidavit said.
Around 8:42 that night, Jeffery's phone appeared to be near Lake Maggiore, where little Taylen's body was later found, arrest documents show.
Meanwhile, according to the documents, Mosley went to his mother's home around 9:03 p.m. on March 29 with cuts on his arms and was later taken to the hospital.
The next day, the affidavit says Jeffery's family became worried when they couldn't get in touch with her. They saw blood on the sidewalk leaving her apartment and called apartment management who found Jeffery's body in her apartment. 
"A bloody fingerprint on a cleaning bottle placed under a bed was identified as the defendant's," Judge Moore said during Mosley's first hearing. "A bloody shoe print with a Gucci emblem was located on the bathroom floor where the victim was found. The victim's brother said the defendant was wearing a pair of Gucci slides when he arrived at his mother's home."
Mosley was appointed a public defender and a no-contact order was issued, stating he should not have contact with the victim's family.