Total Solar Eclipse: Millions converge across US to see sun go dark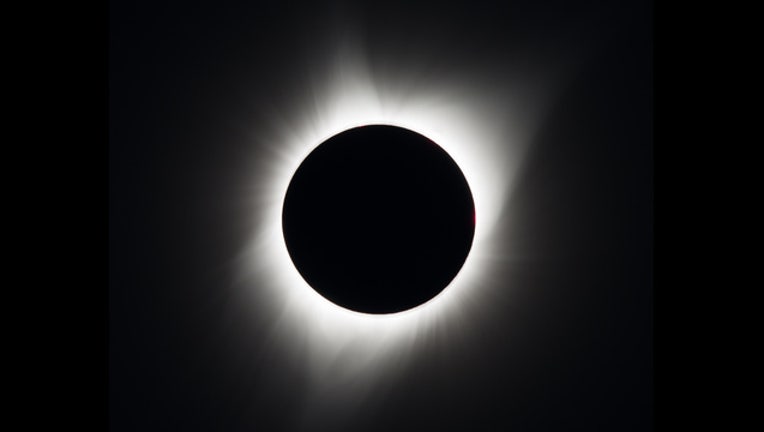 article
Millions have traveled to the path of totality -- from Oregon to South Carolina -- to watch the total solar eclipse on Monday.
Museums and libraries across the country have sold out of eclipse glasses, but there are still some glasses available at Tampa Bay libraries on Monday, click here to find out. Others have built their own homemade pinhole projector. No glasses? Build your own eclipse viewing box. Click here to learn how.
Safety is a first. Here is a quick breakdown on how to view the total solar eclipse without being blinded.
Without a doubt, social media will be buzzing with those posting their view to their own accounts. Click here to learn how to safely photograph the eclipse and click here to learn if you can take a selfie with the it.
Business are also celebrating, check out their deals and specials.
If you're planning last minute on where and how you will view the eclipse, here are 10 cool location options to do, and here is a map that shows what the eclipse will look like from where you are.
MOSI is also hosting a viewing party behind its closed doors.
If you just need a quick breakdown on the basics for Monday, click here.
Monday's total eclipse will cast a shadow that will race through 14 states, entering near Lincoln City, Oregon, at 1:16 p.m. EDT, moving diagonally across the heartland and then exiting near Charleston, South Carolina, at 2:47 p.m. EDT. The path will cut 2,600 miles (4,200 kilometers) across the land and will be just 60 to 70 miles (96 kilometers to 113 kilometers) wide.
The U.S. has not seen a total solar eclipse since 1979. The latest "Great American Eclipse" is arriving on Monday afternoon and there may be a few who still have unanswered question. How do I make my own eclipse glass? When I be able to view the eclipse?
The next total solar eclipse in the U.S. will be in 2024. The next coast-to-coast one will not be until 2045.
The Associated Press contributed to this report.