Tourism business booming in Pinellas County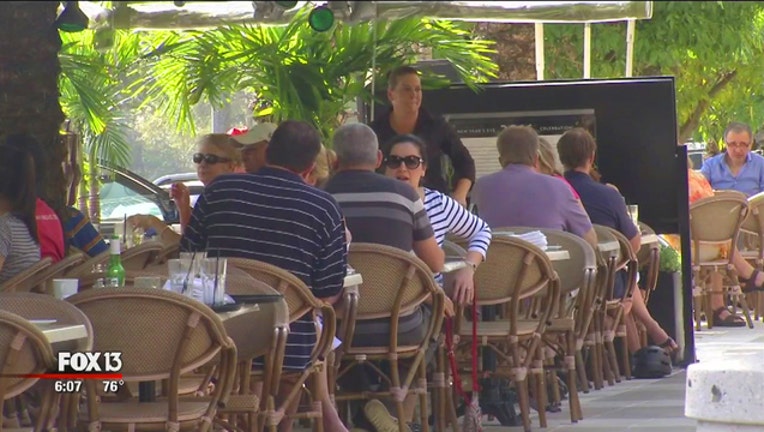 article
ST. PETERSBURG (FOX 13) - Pinellas county's monster-sized tourism industry ends 2015 on a high note, with bright prospects for the future beyond 2016. 
"We talk with economists...They see good tourism numbers happening for the next three years, continued growth over the next three years" Pinellas tourism director David Downing told FOX 13 News. 
He predicted this holiday season will be yet another record-setter, with unusually warm weather and social media getting 2016 off to a good start. 
"People come down to sunny Florida, to St. Pete Clearwater, and they put pictures of themselves online, send them back to everybody, swimming in the water on New years Day, on Christmas Day" Downing explained.
One hotelier on Clearwater Beach compared the holiday crowd to spring break, the traditional high water mark for Pinelllas tourism.  David Yates, Executive Director of the Clearwater Marine Aquarium, said the attraction has been at near-record attendance every day. 
Retailers have also benefited. 
"You gotta have a souvenir to take home, a T-shirt, a bottle of wine made in Florida, a beer made in Florida" John's Pass Merchants Association President Matt Powers told FOX 13 News, "And they gotta eat, so the restaurants are having a good time."
Wednesday, FOX 13 News reported the start of a wage war for hotel workers, with the TradeWinds Resorts re pegging its entry level minimum at $10 an hour. 
The Alden Suites, a nearby neighbor of the TradeWinds, is going to a $10.10 minimum wage effective New Years Day. 
"When demand is high, and there's a need, and unemployment is dropping the way it is, yes there is a price war for employees" general manger Tony Satterfield said, "So I think you will see not only giving back to the employees because things are so good, but to remain competitive with employees you're going to have to do things like that."