Traffic stop leads to arrest; firearm, cash and drugs seized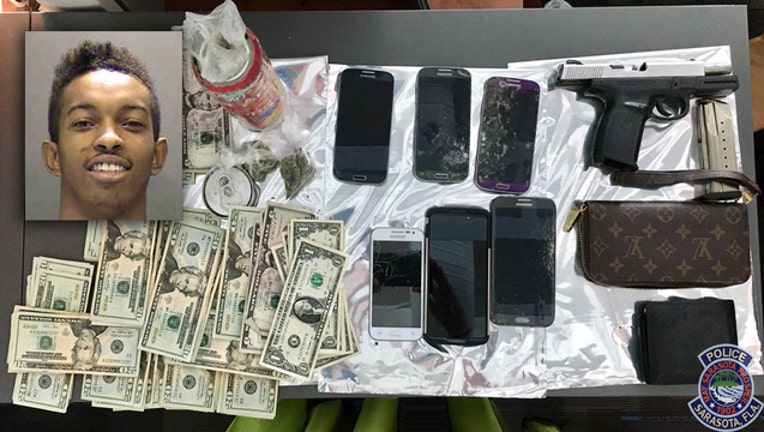 SARASOTA (FOX 13) - A Sarasota man is facing multiple charges after a routine traffic stop in Sarasota on Wednesday turned into a foot chase, followed by the seizure of a firearm, cash, and drugs. 
Sarasota police report they pulled over 21-year-old Tyran Wilkerson for speeding after observing his Jeep Cherokee traveling at 38 miles per hour in a 15 mile-per-hour school zone. But upon pulling Wilkerson over, police say he only lowered his window a few inches, and seemed very nervous, shaking and stuttering his speech. 
When the officer returned to the patrol car for a moment, Wilkerson reportedly fled on foot. The officer pursued him and eventually was able to catch up and make an arrest. 
According to police, once he was caught Wilkerson said he was dumb for running and shouldn't have done it.
Wilkerson was holding a red can which the officer unscrewed to discover 9.7 grams of marijuana hidden inside.  After a search of Wilkerson's vehicle, $1070 in U.S. currency was found, 6 cell phones, and a loaded 9mm Smith & Wesson firearm.