Trump administration wants drug prices in TV ads: 'Patients deserve to know'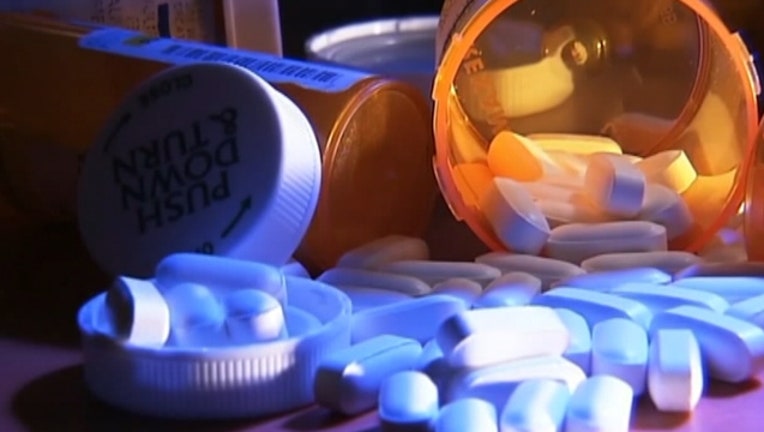 article
TRENTON, N.J. (AP) - The federal government said Monday that it wants to force drugmakers to disclose prices for prescription medicines in their TV commercials.
The drug industry's main trade group said drug companies are only willing to disclose the prices on their websites, not in commercials, and they'll start doing that next spring.
Health and Human Services Secretary Alex Azar unveiled a proposal that would apply to all brand-name drugs covered by the Medicare and Medicaid programs, which is most medicines.
"Patients deserve to know what a given drug could cost when they're being told about the benefits and risks it may have," Azar said in prepared remarks. "They deserve to know if the drug company has pushed their prices to abusive levels. And they deserve to know this every time they see a drug advertised to them on TV."
Most Americans don't pay the full price for prescriptions - one reason drugmakers have opposed disclosing the list prices, arguing that would just confuse the public. But insurance plans base their copayments on the list price set by drugmakers. And patients with high-deductibles plans or no insurance sometimes pay full price.
President Trump has long promised to bring down drug prices, and in May, his administration released a "blueprint" with vague proposals for doing so, including exploring listing prices in TV commercials.
Hours before Azar's announcement, the trade group Pharmaceutical Research and Manufacturers of America, known as PhRMA, said its 33 member companies agreed to include in commercials a website that would give the drug's list price, the range of likely out-of-pocket costs and any available financial assistance. The group also plans its own website, where patients could look up drugs by name and find similar information.
"We appreciate their effort," Azar said. "But placing information on a website is not the same as putting it right in an ad."
PhRMA CEO Stephen J. Ubl and others in the trade group said they believe requiring list prices in ads would violate the companies' First Amendment free speech rights. But Azar, speaking at a National Academy of Medicine conference, said there is precedence for such a move, pointing out that federal law requires automakers to disclose sticker prices for cars.
Direct-to-consumer advertising of drugs has been allowed in the U.S. for two decades. Ads are required to list side effects but not prices.
Many details of the proposed rule still must be worked out, including whether it should be expanded to cover radio, print or internet ads. According to the proposal, TV commercials would have to state in legible type the list price set by the manufacturer for all drugs costing more than $35 per month or for a standard course of treatment, such as for an antibiotic.
If the rule is adopted after a 60-day public comment period, Azar's department plans to publicize the names of drugmakers that don't comply and could take legal action against them.
Drugmakers generally can charge as much as the U.S. market will bear because the government doesn't regulate medicine prices, unlike most other developed countries.
List prices have long been closely guarded, and those prices are the starting point for drugmakers' price negotiations with middlemen, such as insurance companies and prescription benefit managers.
According to the government, the list prices for the top 10 prescription medicines advertised on TV range from $535 to $11,000 for a month or course of treatment.
Pfizer's heavily advertised nerve pain drug Lyrica has a monthly list price of $669. Humira, AbbVie's treatment for immune system disorders like rheumatoid arthritis, has a list price of $4,872 per monthly injection. Both have nearly doubled in four years.
Patients for Affordable Drugs, an advocacy group funded by foundations, called PhRMA's website choice "a transparent attempt to pre-empt full disclosure of list prices in ads," adding that it doesn't think disclosing list prices will reduce patients' costs.
___
Follow Linda A. Johnson at https://twitter.com/LindaJ_onPharma
___
The Associated Press Health & Science Department receives support from the Howard Hughes Medical Institute's Department of Science Education. The AP is solely responsible for all content.