Trump mocks Gov. Scott's communications skills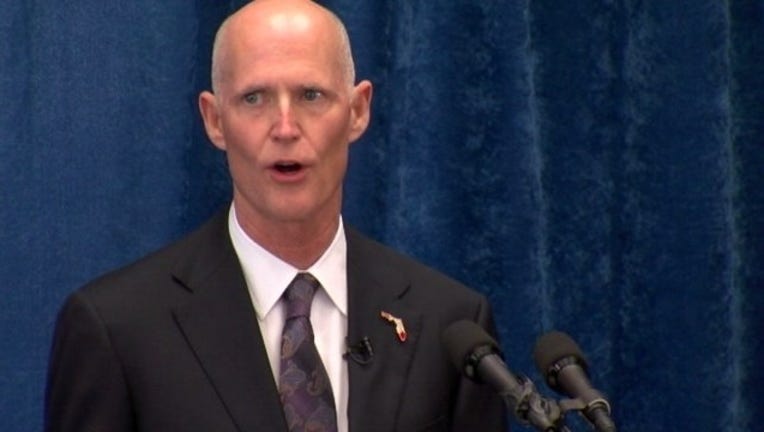 article
Rick Scott is taking more heat, this time from a high profile and outspoken Republican presidential candidate.
Donald Trump just attacked Governor Scott by slamming his performance on a morning television news program.
Yesterday, Trump tweeted "Governor Rick Scott of Florida did really poorly on television this morning. I hope he is O.K."
Governor Rick Scott's communication skills have been mocked and criticized for years. In 2013, international media ridiculed Scott for greeting the king of Spain -- who was mired in scandal for shooting an elephant -- by asking about the elephant.
"I've ridden elephants. I've never tried to shoot one," Scott quipped at the time.
Then last year, he drew national attention for awkwardly -- and repeatedly -- dodging questions about using on-duty law enforcement at his campaign events, instead offering unrelated statements.
Scott has said he's not a good talker. And this year, he kicked off his state of the state speech by mocking himself.
"So now it's time for another state of the state speech, or as I like to call it, a chance for me to show off my world renowned oratorical skills," said Scott. "It's OK, you can laugh, it was meant to be a joke."
FOX 13 Political Editor Craig Patrick examined Scott's history of communication problems, and his history of avoiding questions in 'Patrick on Politics.' 
Watch the segment: http://www.myfoxtampabay.com/clip/11606126/patrick-on-politics-gov-scott-unanswered-health-care-questions