Two coyotes spotted chasing North Carrollwood family's cat in driveway
CARROLLWOOD, Fla. - A homeowner's security camera caught two coyotes chasing after their family cat in North Carrollwood near Lake Magdalene early Friday morning. 
Coyote mating season is from January to March which is why wildlife trapper Dustin Hooper says pet owners should be cautious about leaving their cats or dogs outside. He said mating season is when they're the most active.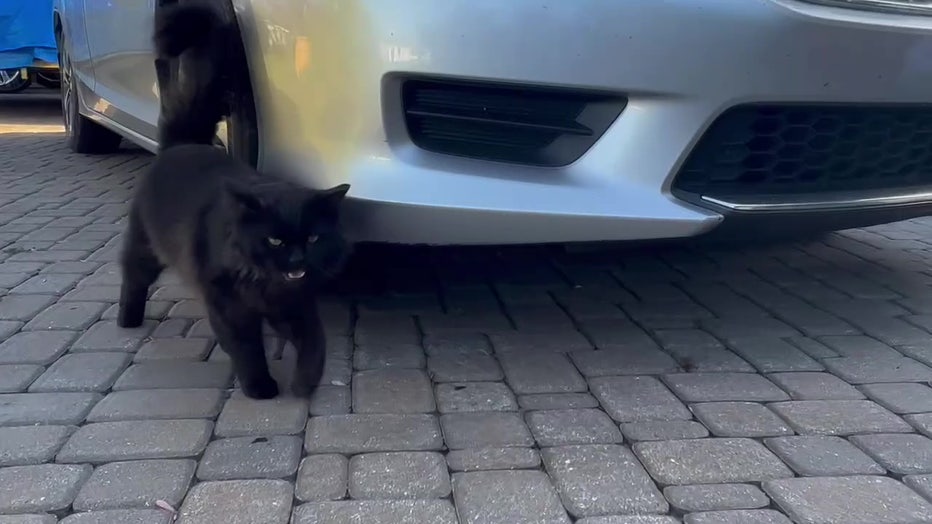 The video shows a black cat darting across the driveway. Just a few seconds on the left side of the screen you can see two coyotes enter the frame looking for the feline.
READ: Recently adopted St. Pete dogs to be in 'Puppy Bowl' raising awareness for others in need of forever homes
"I'm like 'get out, they're after the cats.' I had no idea I had them in North Carrollwood on Lake Magdalene. Coyotes?" homeowner Todd Short said.
Short captured the coyote-cat chase on his two home surveillance cameras. In the video, one of the coyotes is seen lurking around the trailer, looking for Short's black cat, Buddy.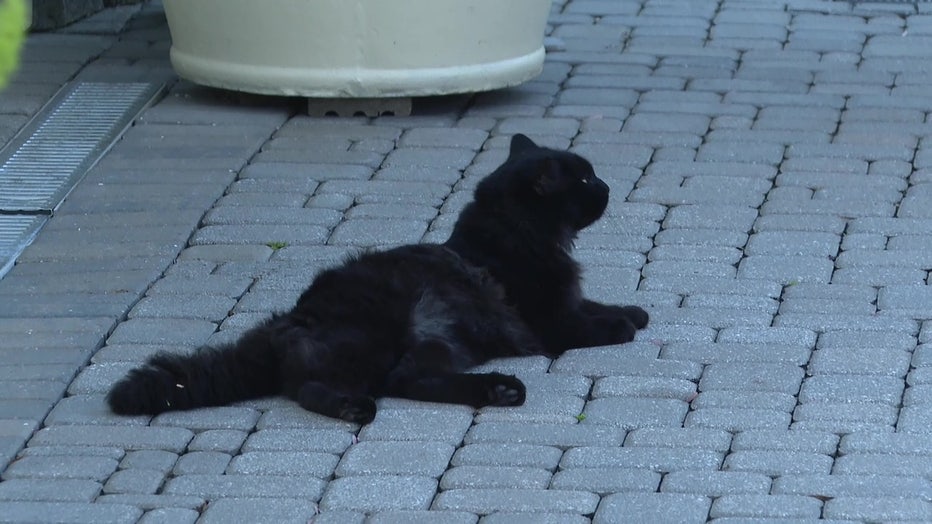 After a while, they give up and go on their way. Moments later, you can see Buddy emerge from his hiding spot and run to safety. Thankfully, he wasn't hurt and is safe but surely now on high alert for any more visitors.
"When I saw the first one it really shocked me. First it was a coyote, then I saw two. I'm like 'okay well I hunt in Alabama.' I guess I heard they are like a pack," Short said.
MORE: Missing dog reunited with family 8 years later: 'I think he really remembers us'
According to the National Park Service, coyotes usually hunt alone but sometimes can join in loose pairs to take down prey.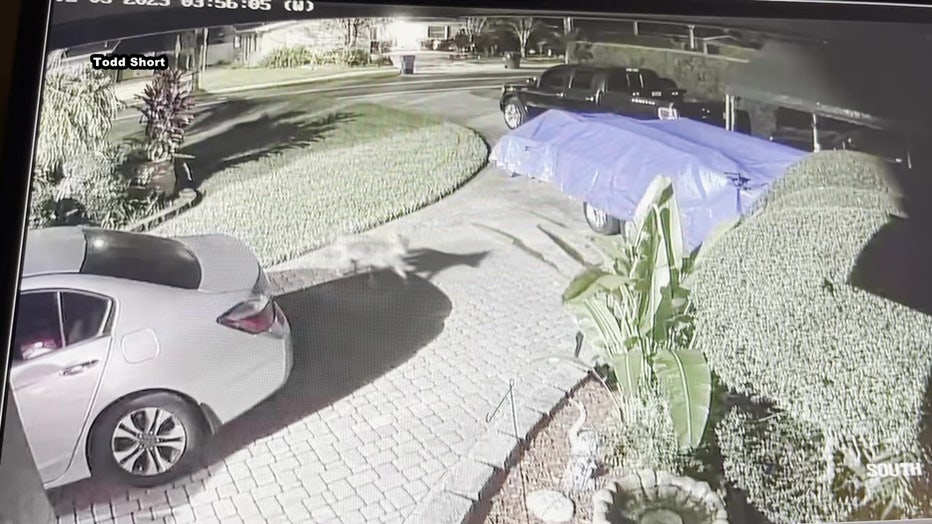 "If anyone, I can't stress this enough, has cats that you keep outside or even small dogs at night, you've got to put those animals up. You've got to change your routine, or you risk losing those animals," Hooper, the owner of All Creatures Wildlife, said.
Short's two cats are both strays that he's recently taken in and are still trying to get them comfortable being indoors. As for his two small dogs, he and his wife always keep them inside and now keeping an even closer eye on them when they go outdoors.
Short has since reported the sighting to the Florida Fish and Wildlife Conservation Commission (FWC) and also alerted his neighbors to be extra safe with their pets outdoors, so something like this doesn't happen again to anyone's four-legged friends.