Suspect in custody following St. Pete double murder, police say
ST. PETERSBURG, Fla. - St. Petersburg police say they have identified a suspect in Thursday night's shooting that left two people dead.
Police said a man and woman – later identified as 21-year-old Tommy Dixon and 18-year-old Barbarajean Lombardi – were shot and killed around 11 p.m. at a home along Granville Court South. Investigators say the alleged gunman, 29-year-old James Pagan.
Police say Pagan knew at least one of the victims. His housemates, a married couple, told FOX 13 Friday that Pagan and Lombardi had been romantically involved, but they'd been fighting.
"James has been having a scuffle with his girlfriend and everything. He would come home instead of staying the night over there. Last night he came home and he was really agitated," roommate Joshua Clark said.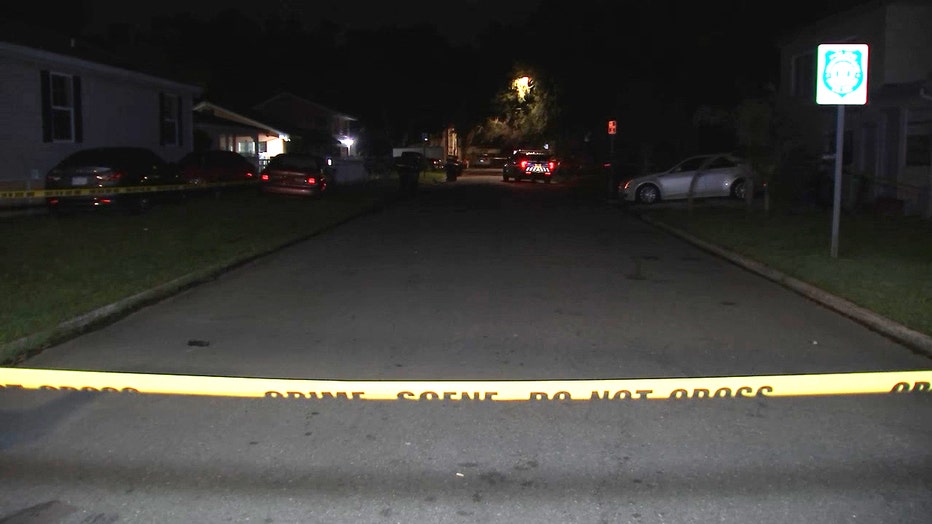 Joshua and Gabrielle Clark were the last people to talk to James Pagan before investigators say he drove three miles to the home on Granville Court South. 
They had gone to bed and said they did not hear Pagan leave. The victims were found dead at the scene less than an hour later.
"The house was surrounded by cops," Joshua said. 
The police were looking for Pagan, who had taken off after the shootings, investigators say.
"You know, when you live with somebody you don't expect that they could do something so heinous," Gabrielle Clark said.
Just days earlier, the Clarks say pagan told them he and Lombardi had gotten into a confrontation and that he smashed her phone and went inside her home, breaking some of her things. However, they were said to be in the process of reconciling before Thursday night.
"They wouldn't fight in front of us but you can hear the door slam and you hear that they were, but they kept it inside. And that's what was weird," Gabrielle said.
Pagans housemates said he'd been living with them for about seven months, with Lombardi staying over often during the last five months.
"She was always really polite. Like, 'Thank you for having me over.' I couldn't say anything bad about her. She was just really sweet," Gabrielle said.
The Clarks say Pagan wore an ankle monitor the entire time he lived with them but that Thursday night before he left home, he cut the ankle monitor off. Back in February, he was charged with criminal mischief along with leaving the scene of a crash involving injuries.
Friday morning, police said they were in the process of filing charges. Pagan happened to get arrested overnight in Alachua County on unrelated charges.
Anyone with information is asked to call St. Petersburg police at 727-893-7780.