Two dozen arrested, several wanted in Polk County child sex predator sting
LAKELAND, Fla. - Two dozen arrests were made by law enforcement in Polk County during an investigation into adults targeting children for sex on social media and other online platforms. Two of the suspects are accused of sexually battering girls under 14 years old. 
Polk County Sheriff Grady Judd said women and men were arrested during the sting. One of them was a registered sex offender who recorded a woman in a bathroom with her permission.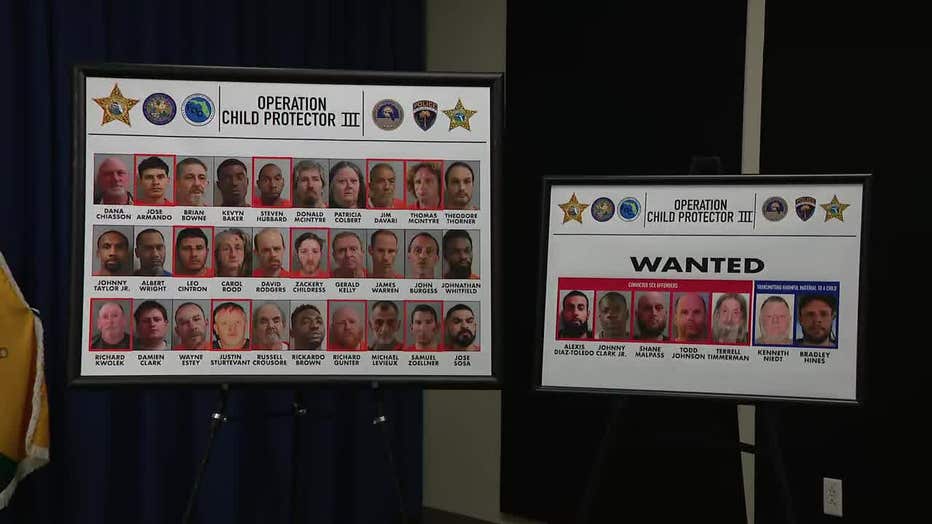 Some registered sex offenders were arrested during an operation targeting child sex predators
Two other suspects allegedly traveled with the intention of having sex with children, Judd said. Six are accused of having sexually explicit conversations, or sending "harmful material," to undercover deputies the suspects thought were children. 
Meanwhile, there are several suspects still on the run.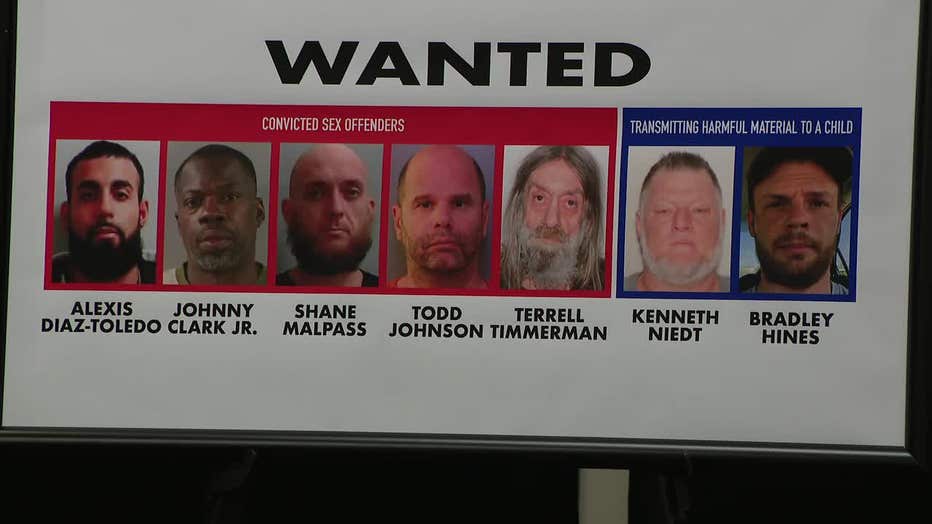 Two men are wanted for allegedly sending explicit messages and photos to minors
The Polk County Sheriff's Office said the following two people are wanted for transmitting harmful material to a child:
Bradley Hines, 34, is accused of grooming a child online. He lives in Pinellas Park. He allegedly sent nude photos to a person he thought was a minor.
Kenneth Niedt, 59, is from Seffner. He allegedly thought he was grooming a 13-year-old girl. He sent "very graphic language" to the girl, but also said "I'm old enough to be your grandpa."
Wanted for transmitting inappropriate material to child
Some of those arrested included an umpire for a minor league baseball team and a ride operator at a carnival.
The Auburndale Police Department, Okeechobee County Sheriff's Office, Florida Department of Law Enforcement, Florida Department of Corrections and the Office of the State Attorney 10th Judicial Circuit worked on this case.