Two injured in shooting outside Spring Hill bar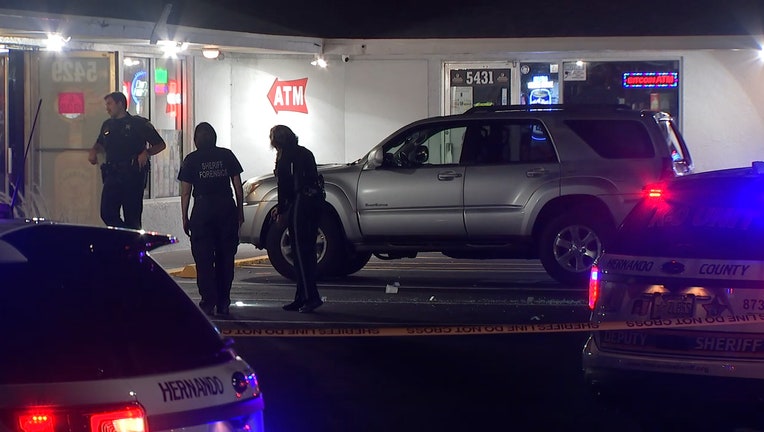 article
SPRING HILL, Fla. - Hernando County deputies are investigating a shooting that sent two people to the hospital.
The shooting occurred around 1:30 a.m. Tuesday near Sunset Lounge in Spring Hill. Dispatchers received several calls reporting "numerous shots" were fired in the parking lot and at least one person was struck. Callers said they did not know where the suspect went. 
Deputies believe the shooting was a result of a bar fight. They said, based on witness statements, an unknown suspect left the area in a vehicle, but they didn't have a description of the vehicle.
Two people were rushed to a local trauma center with gunshot wounds, officials said.
There is no word yet on whether any suspect has been identified or the condition of the two victims.