Two officers injured in crash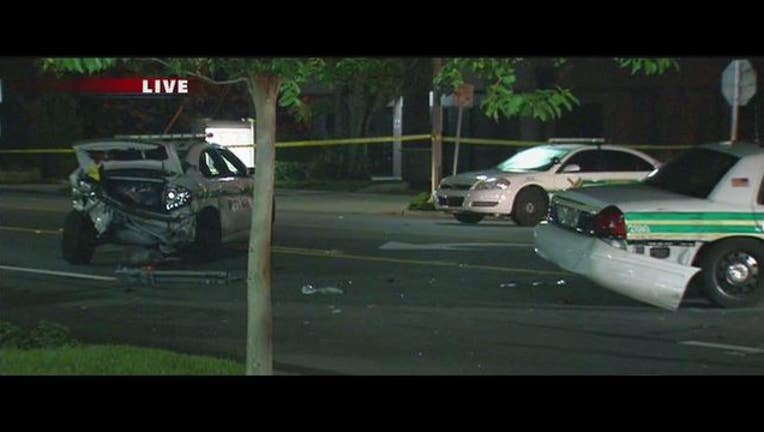 ST. PETERSBURG (FOX13) - A series of DUI crashes sent two St. Petersburg police officers to the hospital.
The two officers were on the scene of a DUI crash on 24th Avenue and 4th Street North where a minivan hit a Papa John's 18-wheeler truck. The driver of that minivan was arrested for driving under the influence.
While the two officers were in their cars, a Crown Victoria crashed into them from behind.
One officer has neck and knee injuries the other has neck injuries. Both were taken to the hospital and are alert and stable.
The driver of the Crown Victoria refused medical treatment. Officers believe alcohol was a factor in that crash as well.
4th Street North was closed while crews investigate.