Unbuckled child slams into windshield; mom arrested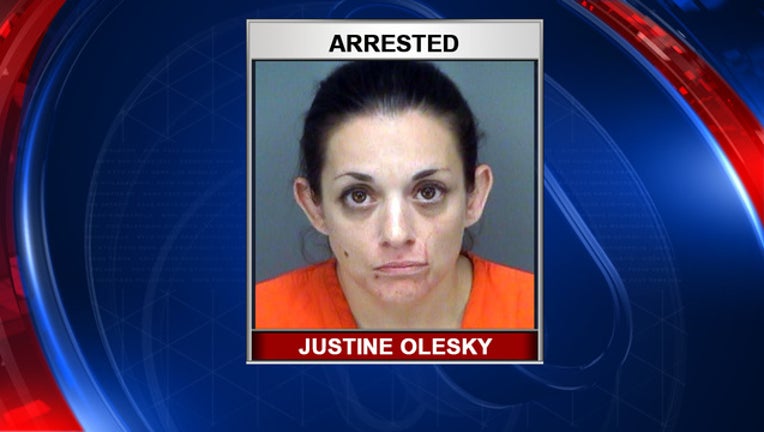 article
ST. PETERSBURG, Fla. (AP) - Authorities in Florida say a mother placed her 3-year-old daughter in the front seat of a car with no restraints, chased her boyfriend at high speeds and then slammed on the brakes, sending the child's head into the windshield. 
The child wasn't seriously injured in the incident Sunday outside of St. Petersburg. The mother, 33-year-old Justine Olesky, was charged with child abuse. Jail records don't list a lawyer for her. 
An arrest report says Olesky had been involved in a physical confrontation with her boyfriend before she chased him in the car.  
The report says Olesky didn't appear to be concerned for the child.