Uncle shows up in a suit and tie to meet newborn niece because 'first impressions matter'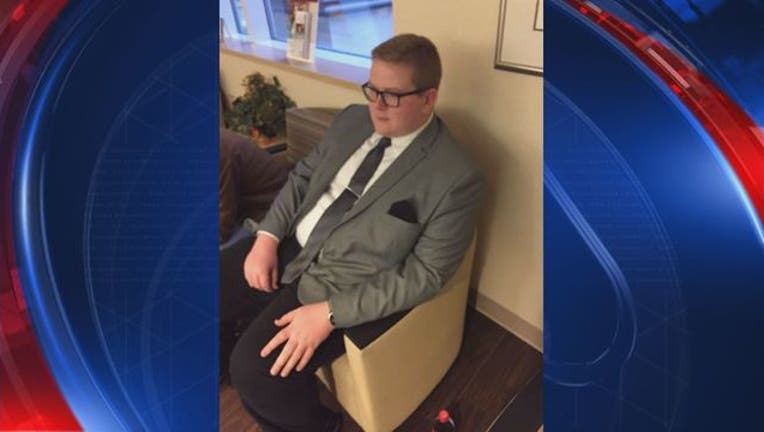 article
Social media can't get enough of the uncle that dressed like a "boss" to meet his newborn niece -- because 'first impressions matter.'
In a tweet from Iris Kessler, she shared with the world the arrival of  her newborn niece named Carter a.k.a her new bestie. Isn't she adorable?!
But prior to this magical moment, her family, along with one spiffy looking member, eagerly waited Carter's arrival in the waiting room.
Because first impressions are crucial for Iris's brother Grant Kessler,18, he decided to wear an outfit that was fitting for the special occasion. So he showed up in a button down shirt, suit coat, tie, and even added a tie pin. Yes, he really went there!
This teen is getting major kudos for showing out like a boss! We're only four days into 2017 and social media is already calling him uncle of the year. 
Even if baby Carter can't see her awesome uncle just yet, that doesn't stop us from appreciating his efforts. One thing is for sure, he's earned major social media respect-- including ours.