Unidentified man posed as Pasco detective to get free gas, officials say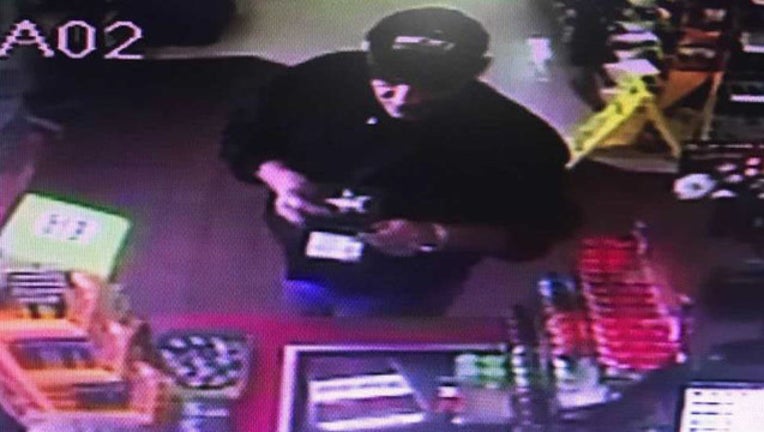 HUDSON, Fla. (FOX 13) - Pasco County deputies are searching for a man who pretended to be an officer to get free gas, they said.
The incident occurred on January 26, just after noon. The unidentified suspect entered the Citgo gas station, located at 15434 U.S. 19 in Hudson. Investigators with the Pasco County Sheriff's Office said the man arrived in a white 4-door car, possible a Honda Civic. 
The suspect parked at a gas pump, and entered the store, they said. Surveillance showed him displaying a "silver star-style badge" to the clerk, and told him he was a detective with the sheriff's office. He then asked the clerk to activate the gas pumps, officials said.
The clerk of the agency would pay for the gas, and then refused to activate the gas pumps, investigators said. The suspect left in his vehicle and headed east on Bolton Avenue. 
The suspect is described as a white male, about 50 years old, had gray hair, nearly 6 feet tall and weighs 200 pounds. He was seen wearing a brown hat, black jacket, blue jeans and brown boots. Anyone with information is asked to call the Pasco County Sheriff's Office Crime Tips Line at 1-800-706-2488.