USF student accused of stalking three female students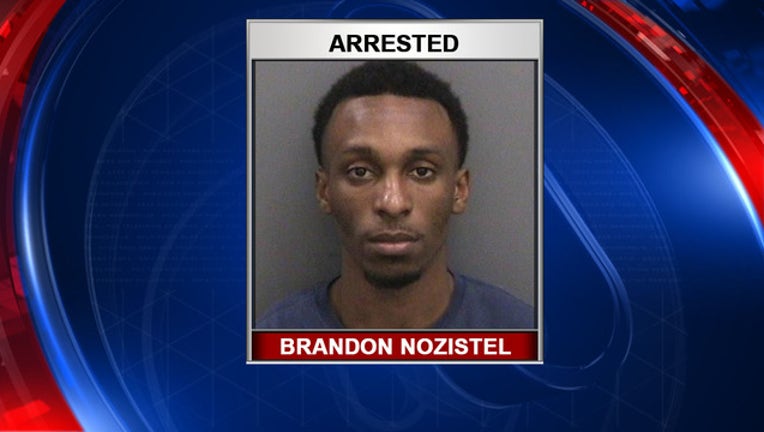 article
TAMPA, Fla. (FOX 13) - A University of South Florida student has been arrested after police said he stalked three female students. 
Law enforcement officials on the Tampa campus said 23-year-old Brandon Nozistel followed the women around campus -- and to their rooms -- for weeks. Nozistel lived next door to the three female students inside an on-campus dorm hall. The suspect and victims are current USF students. 
Nozistel has been accused of following the women in the common areas of the dorm and trying to follow them into their room. Investigators said he texted the three different women sexual innuendos, despite the victims never expressing any interest in having a relationship with him, investigators said. 
One time, police said, he waited for one of the victims as she entered the dorm building, stood close to her in the elevator, followed her as she walked to her room and told her to "come to my room." Police said she quickly closed and locked her dorm room door. 
According to his arrest affidavit, one victim was doing laundry in the dorm's laundry room. She spotted Nozistel approaching and quickly locked the door, police said. They said he tried to convince her to let him in and banged on the glass window. When she thought he left, she began to walk to her room, but he was waiting for her nearby, police said. He also tried to follow her into her room, but she quickly shut and locked the door. 
Nearly an hour later, she walked to her car, only to find him sitting on the hood of it, police said, and he asked her where she was heading.
The female students reported the behavior to their USF Residential Life Coordinator, who told Nozistel to stop bothering them. The victims reported the behavior to USF police, who also told him to leave him alone, but he didn't, police said.  
All three victims, who lived in the same dorm, have since been relocated. On February 11, Nozistel was arrested on three stalking charges, and he has since bonded out of jail. A USF spokesperson said Nozistel is still enrolled as a student and would be allowed on campus.             
"A student accused of violating the USF Student Code of Conduct may be subject to sanctions from the university, which could include suspension or expulsion," USF wrote in a statement. "However, we can't disclose information about an individual's disciplinary records due to student privacy laws."