Veteran, arm transplant recipient says he can now hold fiancée's hand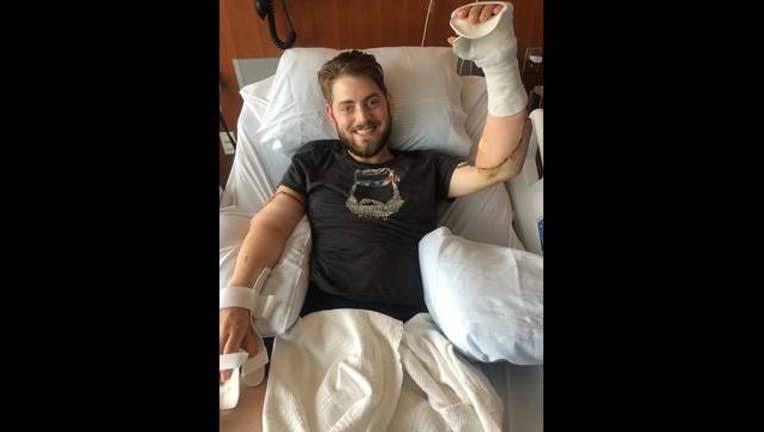 article
BOSTON (AP) -- A former Marine sergeant who underwent a double arm transplant at a Boston hospital says the best things about having arms again is that he can hold his fiancée's hand and pursue his lifelong dream of becoming a chef.
John Peck started by thanking the anonymous donor during a news conference Wednesday at Brigham and Women's Hospital.
His arms are scarred and move awkwardly but his doctors say he is making progress and they expect nine to 12 months of rehabilitation.
Peck lost his legs and left arm when he stepped on a homemade bomb in Afghanistan in May 2010. He later lost the other arm because of an infection.
According to Johns Hopkins Medicine, hand and arm transplants have been performed on more than 85 people around the world.