VIDEO: Marines rush to aid of fire victims in Navy Yard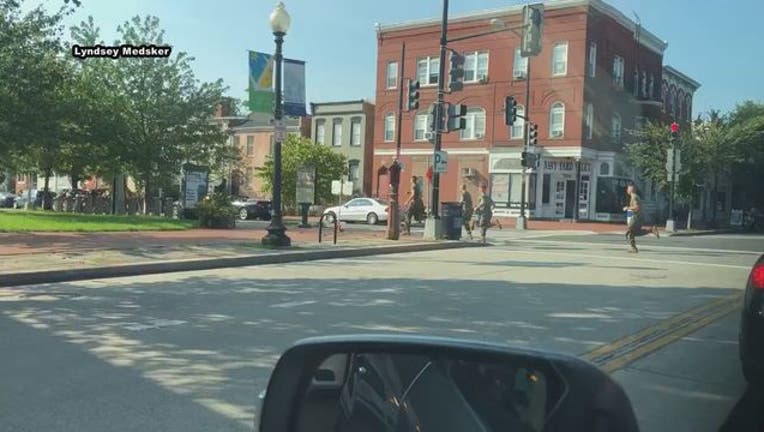 article
WASHINGTON - Several Marines saw smoke pouring from an apartment building for the elderly in Navy Yard and rushed to the scene to help.
About 100 Marines ran to assist DC Fire and EMS rescue senior citizens who needed help during the evacuation of the Arthur Capper Senior Building in the 900 block of 5th Street.
Lyndsey Medsker captured video of the Marines in a full sprint heading toward the smoke and flames.
Four people were transported to the hospital with minor, non-life-threatening injuries, fire officials say.
It is believed all occupants of the building got out safely and were accounted for following searches of the building.
Neighbors are being credited by city officials with running inside the building, pulling fire alarms, knocking on doors and helping people get to safety.