Video: Officers sing patriotic tune in 'Cop Pool Karaoke'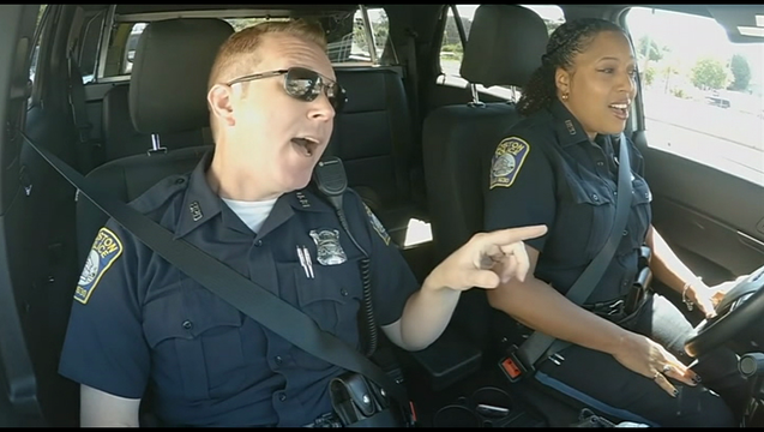 article
BOSTON (AP) - Two Boston police officers are showing that America is the land that they love with their Fourth of July version of "Carpool Karaoke."
In what they're calling "Cop Pool Karaoke," Officers Stephen McNulty and Kim Tavares discuss the upcoming Fourth of July holiday on the video before belting out a stirring rendition of "God Bless America."
The officers talk about the holiday and how it's fun to fire cannons over the city's Charles River ... legally.
The video is a spoof of "Carpool Karaoke," a segment on the "Late Late Show with James Corden," where musical guests join Corden for a joyride as they sing along to their songs.