Video shows rapper kicking fan at Lakeland show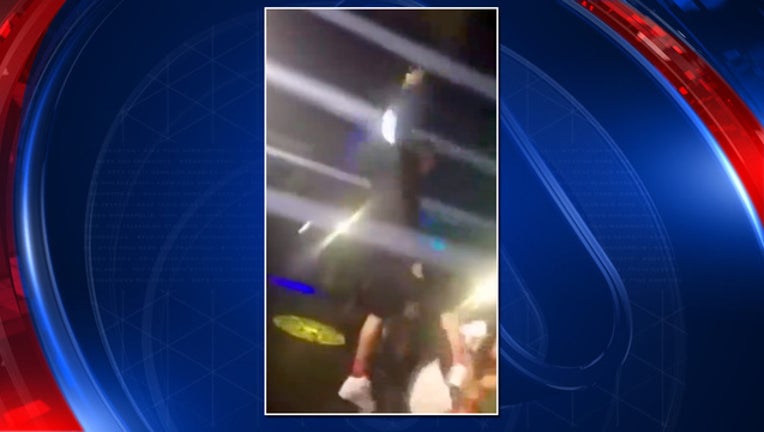 article
LAKELAND (FOX 13) - A young Lakeland woman is sore and an up-and-coming rapper is under investigation after what happened at his concert Friday night.
A video shows rapper Kevin Gates kicking Miranda Dixon after she tugged on his shorts. The impact of the kick was so hard you can hear a thud.
The video has gone viral and has been aired nationally on TMZ, which is seen by millions of viewers.
LINK: Watch the video on TMZ.com 
"What do you think of him (Gates)?," FOX 13 asked Dixon's mom, Kristy  Ireland.
"I think he is a loser," Ireland responded.
Ireland says it is painful to watch the video. She says she is haunted by watching her daughter get hit.
"I have been reliving the video every day of my daughter  getting kicked and knocked out," Ireland said. "It's not something you want to relive every day when you wake up."
This is not the first time Gates has had a run-in with a fan. Another video shot at a Michigan club shows him fighting  with at least two female fans. He has also been in prison for  several years after being convicted on drug and weapons  charges.
Along with the police investigation, Gates may have to deal with possibly being sued. Dixon has hired an attorney who says Gates and the club, Rumors, owe her client compensation.
Dixon's mom is confident justice will be done.
"Polk County doesn't play," said Ireland.