Volunteers work to preserve and restore 432-acre 'Myakka Headwaters' land
MYAKKA CITY, Fla. - Volunteers are rolling up their sleeves in Myakka City to help preserve and restore a vital piece of land known as the "Myakka Headwaters." 
The 432-acre land was purchased and will now be protected by the Conservation Foundation of the Gulf Coast. 
Lee Amos, who is a land steward, along with others will work to restore the area. 
READ: Wildlife officials looking for help finding horseshoe crabs along Florida beaches
"We can see around me parts of the forest that have been lost," he said. "We want to replant those trees and bring back the wildlife, and it naturally filters and cleans the water which is heading down to the Gulf of Mexico."
Amos said planting Pop Ash, Carolina Willow and Long Leaf Pine will help protect and clean the Myakka River. 
The Conservation Foundation hopes to plant as many as 10,000 trees on the land this spring, but they need help in doing so.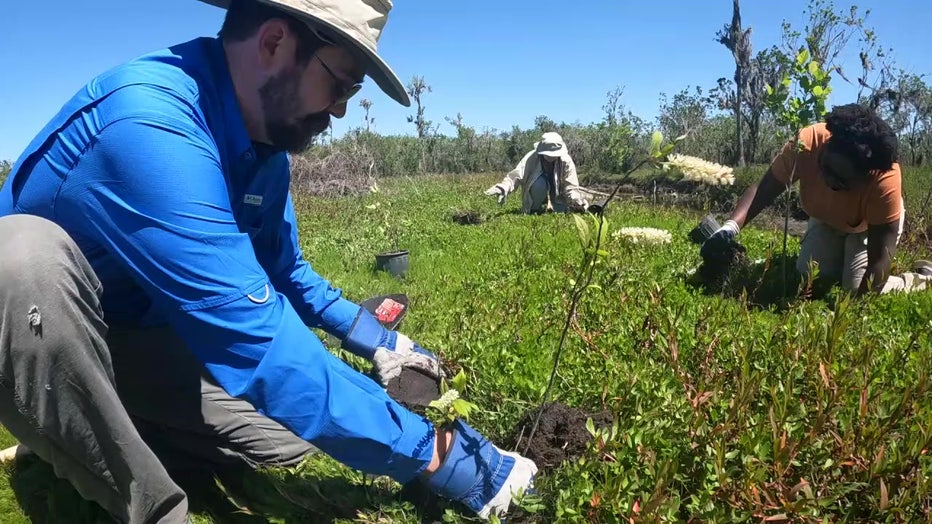 "We want the public to get out here and connect with the outdoors," said Amos. "We find that volunteers get a lot out of it. They really enjoy it. They feel a sense of accomplishment, so we want to connect people with our mission and the land."
MORE: Fire crews brace for 'active brush fire season' in aftermath of Hurricane Ian
Seven creeks converge into one river at the Headwaters. The preserve's flood plain supports both wildlife and plant habitat. 
"I think when you come out here, and you're planting plants, and you really see the landscape change it really reminds kids that they also have the ability to change the world," said Sabrina Cummings with the Conservation Foundation.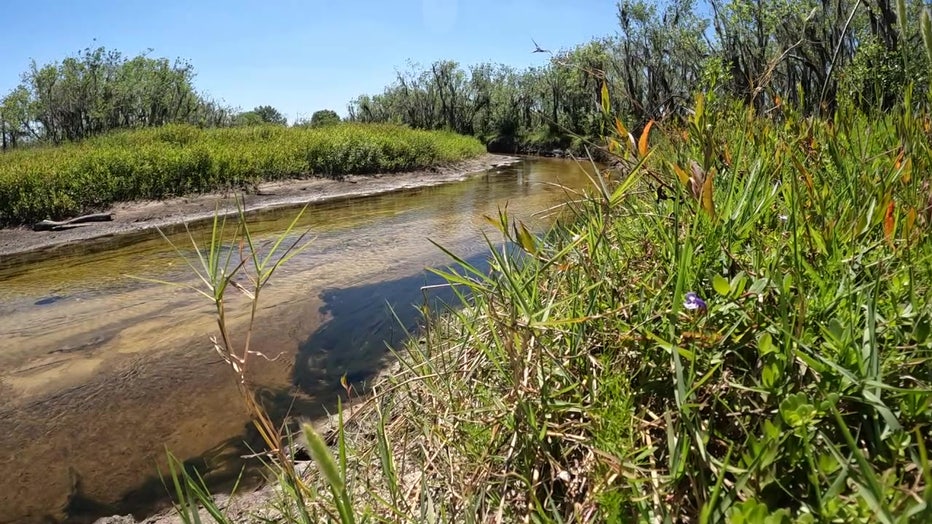 More than 15,000 plants from more than two dozen species have been planted so far. 
"There's always one main goal which is to improve the habitat," said Esmeralda Figueras, another land steward. 
There's plenty of work left to do. 
"Restoring forests along rivers is one of the most powerful things we can do to help wildlife and help clean water," said Amos. 
For more information on how to volunteer, visit www.conservationfoundation.com/getinvolved/myakka-restoration.