Fire crews brace for 'active brush fire season' in aftermath of Hurricane Ian
TAMPA, Fla. - Drier than normal weather plus windy conditions contributed to several brush fires Friday afternoon in North Port.
City leaders said roughly 50 acres burned in four separate fires as wind gusts got up to 30 mph.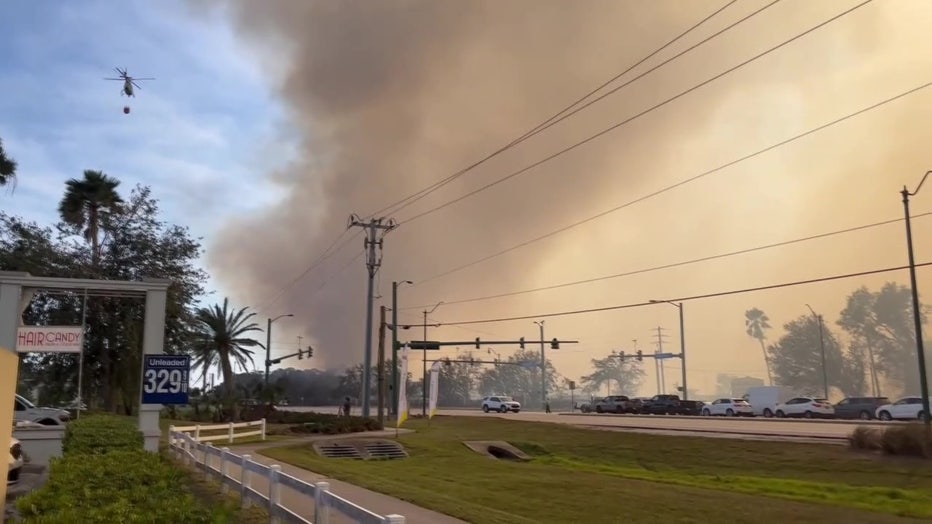 "We had the winds, we had lower humidity, which makes it nice for the beach, but not so much for fire," said Patrick Mahoney, the wildfire mitigation specialist for the Myakka River District and the Florida Forest Service. 
Dry conditions between now and May will contribute to that, and fire officials believe this will be a busier season.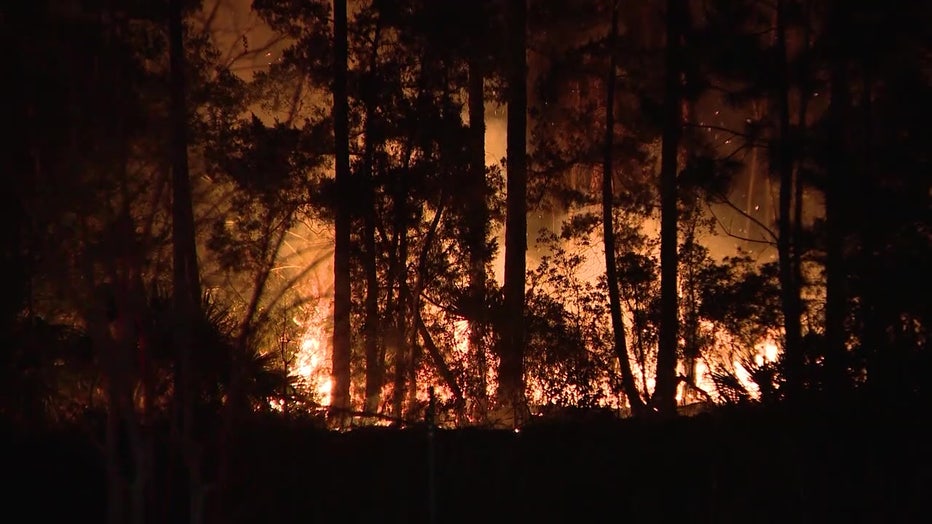 READ: Florida reptile group files motion against state's rules prohibiting certain species
"We're looking to have possibly a pretty active brush fire season this year," Kyle Dent, the district chief with North Port Fire Rescue, said. "With the hurricane we just had, we have a lot of downed trees. We have a lot of downed brush that hasn't been able to be cleaned up yet and all those things are dying. So that's going to make it difficult for us to operate in."
This week, the National Interagency Fire Center posted its 2023 Wildland Fire Potential Outlook noting an above normal potential in Florida.
"It's the time of year. I mean, to be honest with you, it would be more unusual if we did not have issues in March, April and May. It's our dry time of year," FOX13 Chief Meteorologist Paul Dellegatto said. "And if you go, you know, two or three weeks of no rain, we get situations like we've had the past couple of days. You throw the wind in the mix, then it becomes a real problem as far as brush fires go."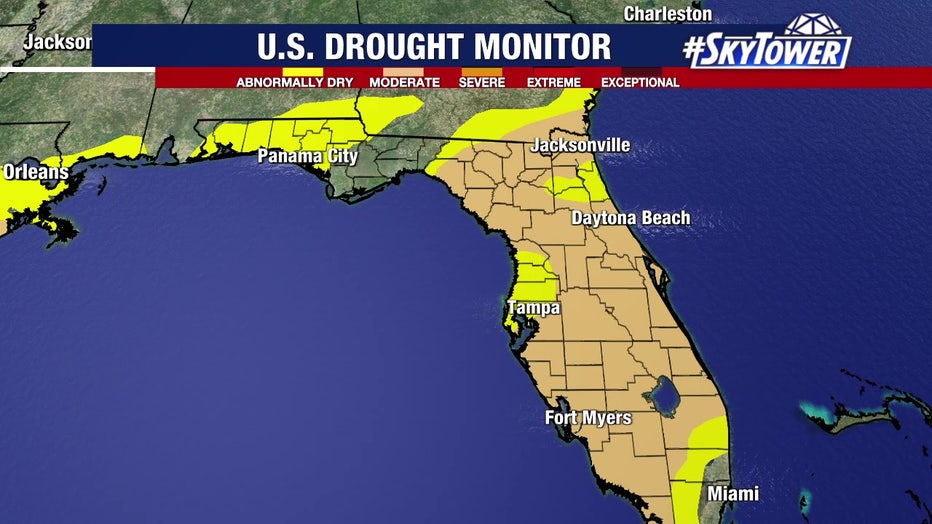 Even during this drier season, meteorologists said it will still be limited.
MORE: Olive oil prices climbing after heat, drought in Europe leads to poor harvest, shortage
"The thing about our droughts in Florida, they're not long term," Dellegatto said. "This isn't California, where the droughts last years and years and years. By June, July and August, the drought's over, because the rains kick in. The problem is getting from here to there with not too many issues."
Officials said during this time to avoid burning bonfires or anything out in the open that can catch on fire.