Walmart Recalls Electric Griddle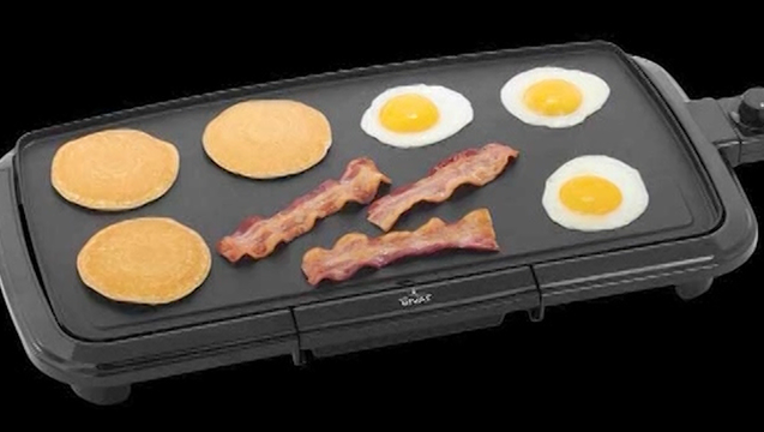 article
A warning before you fry up breakfast in the morning: Walmart has recalled 330,000 electric griddles.
The heating element can crack, water can get inside, and could cause the user to receive a shock.
The recall covers Black Rival brand electric griddles with model number XJ-1420.
Anyone who owns one should unplug the griddle immediately and then return it to Walmart for a refund.