WATCH: Dancing cop raises money for a good cause, spreads holiday cheer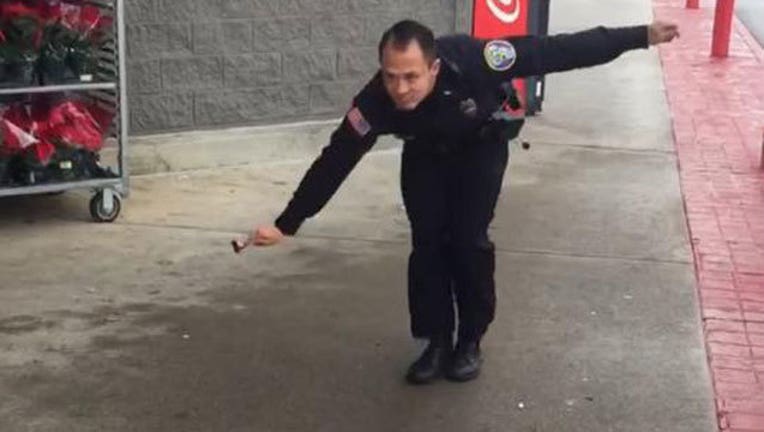 article
(FOX NEWS) - A Tennessee police officer is going viral for cutting a rug while helping to raise money for the Salvation Army.
The Cleveland, Tennessee, Police Department posted a video on its Facebook page that shows Officer Sean Bulow dancing and ringing a bell outside an area Walmart as he tries to get shoppers to donate.
The post explained that the department is in a friendly competition with the Bradley County Sheriff's Department to see who can get the most money in the red kettle.
Bulow's moves were such a hit that he appeared at the Walmart again the next day "due to popular demand."
Read more at FOXNews.com.