WATCH: Drunk guy rings in New Year by belly-flopping on cop's windshield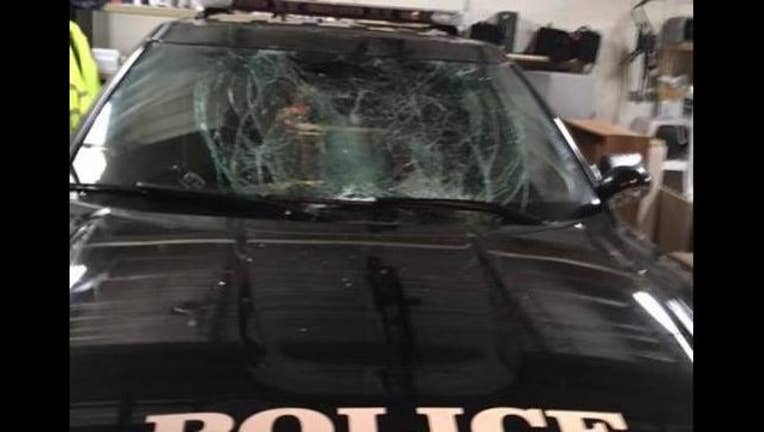 article
A Wisconsin man decided to ring in the New Year by belly-flopping on a police car, smashing the vehicle's windshield and landing himself in jail.
The Menasha Police Department says that around midnight on Sunday, two officers responded to a call about a man jumping on a vehicle and attacking a passerby.
Dash cam video shows the officers arrive on the scene, only the see the unnamed 25-year-old man get a running start and launch himself onto the squad car's windshield.
The officers can be heard yelling at him to get off the car.
At one point, the man reportedly tried to do the "worm" dance on the vehicle.
Read more + video at FOXNews.com