WATCH: Florida cop says nothing, tases angry driver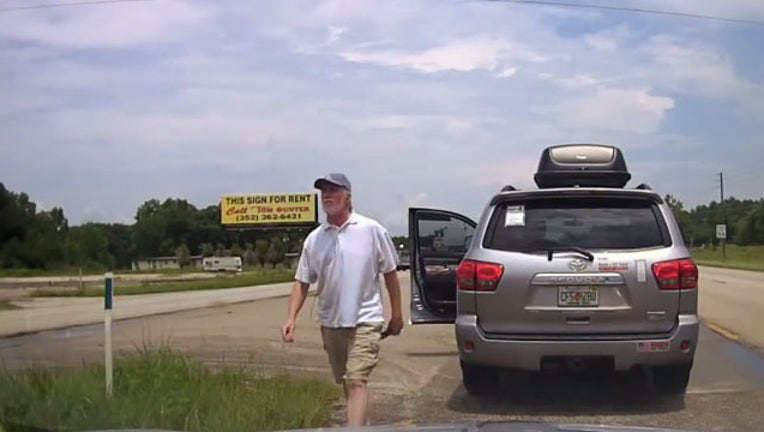 article
A video of a shocking encounter between a north Florida police officer and an angry driver has gone viral.
Posted to the Bradford County Sheriff's Facebook page Thursday, the dash cam video shows an officer pulling up to a man who's SUV is already stopped in a median.
The video continues as the man gets out of his SUV, yells something along the lines of, "Turn off those G-d damn lights…", and then approaches the cop.
Seconds later, and without a word, the cop uses his taser and stops him dead in his tracks.
"With literally seconds to decide his response, Officer Raulerson used a less than lethal tactic to bring the situation under control," the video caption explains.
The sheriff's office said the driver was taken into custody for a medical evaluation before any they pursued and criminal charges.