Courtney Campbell Causeway lanes reopen after deadly motorcycle crash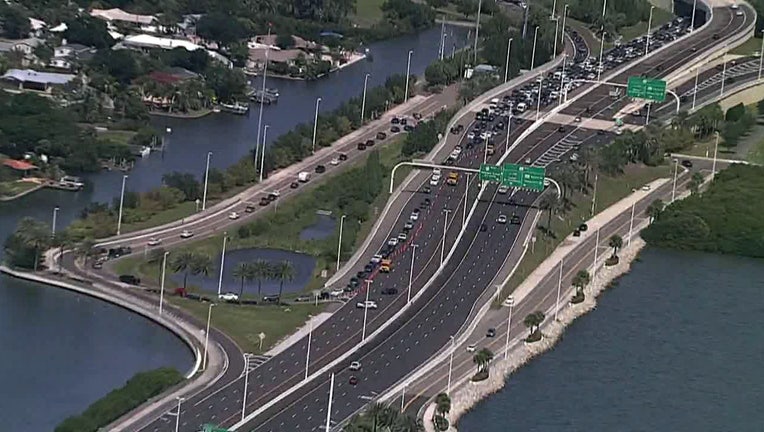 TAMPA, Fla. - A crash involving a motorcycle closed one direction of the Courtney Campbell Causeway in Tampa Wednesday.
Tampa police said the accident happened on the causeway, just west of Rocky Point, on Wednesday afternoon. The view from SkyFOX showed crews focusing on the scene next to the driveway to Whisky Joe's bar.
Westbound lanes were closed for several hours due to the crash investigation, but had reopened by 5 p.m.
At least one person was killed in the crash but details were not immediately available.