Behind the scenes: Where magic is really made at Disney World
LAKE BUENA VISTA, Fla. - It is a fantasyland by design: Walt Disney wanted his resort to transport people from the grind of modern life. 
But behind every ounce of magic is dose of reality. And recently Disney opened a few doors to give us a peek at its behind-the-scenes machine.
SECRET SUITE
Cinderella's Castle is as synonymous with Disney as Mickey Mouse. The storybook castle is the centerpiece of the Magic Kingdom and part of the company logo, after all.
Disney let us in on a secret: There's an exclusive bedroom nestled inside the castle. It's an opulent, invitation-only guest suite that tells Cinderella's fairy tale.
"The original idea was: Walt Disney would have a working apartment," said Scott Skobel, who serves as butler in the suite. "No request is too extreme around here."
Skobel said a wide range of guests have stayed in the room, perched three floors above the hustle and bustle of the Magic Kingdom. Disney declined to name its invited guests.
"It's a once-in-a-lifetime experience," he said. "Most guests never get to see this. In fact, most of our cast has never been in here."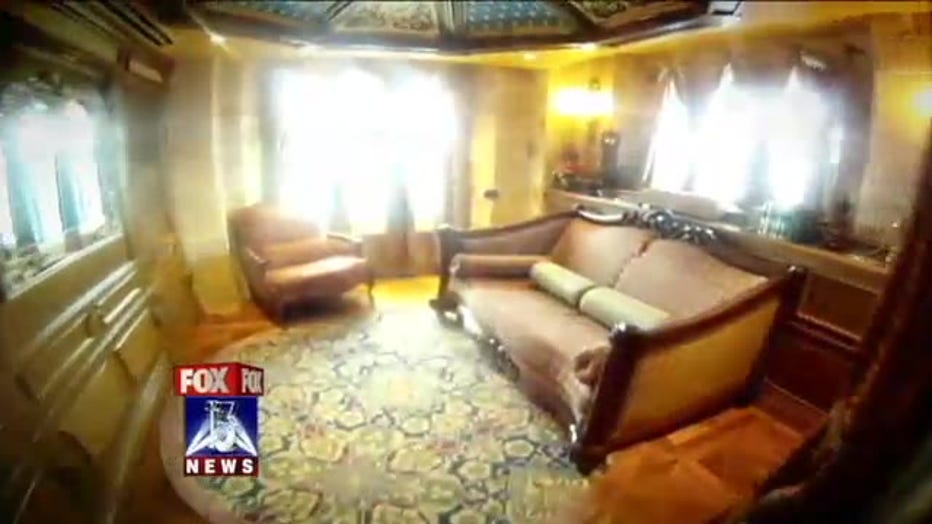 THE TRAILER
From the fantasy of Cinderella's castle, there probably is no more a contrast than the 'project office' trailer, a 10-minute drive away. We're whisked from the warm glow of make-believe to the cold gleam of fluorescent lights.
This drab place is a conference room.
"Yes, there are conference rooms," said Chris Beatty, a Disney Imagineer. 
But this conference room serves as Tomorrowland, in a sense. Beatty said this is where visionaries plan the park's future. The tabletop is littered with drawing and renderings; aerial photos of the park line the wall.
"Any idea can be thrown out," he said. "There's no such thing as a bad idea."
Beatty is currently assisting with a complete re-vamp of Fantasyland inside the Magic Kingdom. His work will endure for decades, delighting millions of future guests.
"It's a dream come true," he said. "Every day you come to work you get to create something magical."
UTILIDOR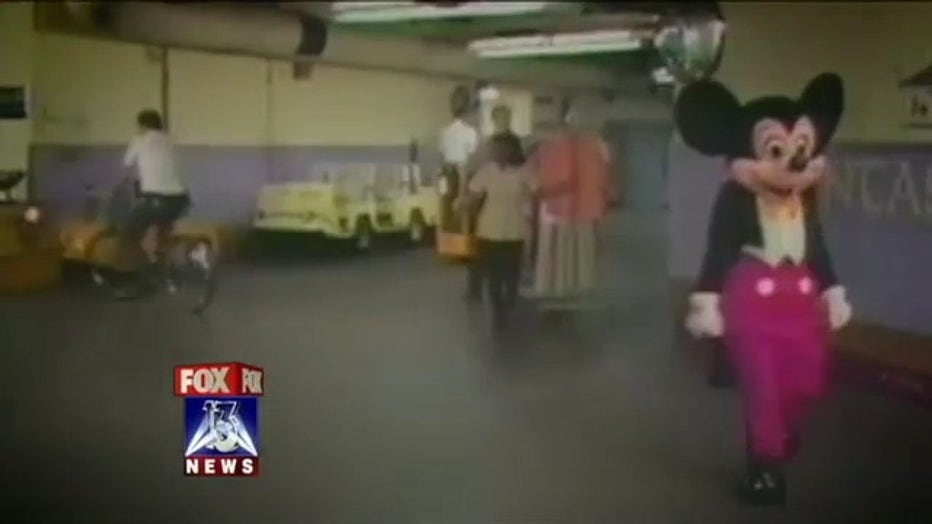 Utility + Corridor = "Utilidor." That's the unusual name for the 'other' Main Street – the one sitting directly beneath the Magic Kingdom.
A maze of subterranean tunnels connects all parts of the park. The entire passageway is designed for efficiency, Disney said.
But it is also hidden from guests' view to prevent a break in the story line. The Utilidor exists so a Frontierland character, for example, isn't seen walking through Tomorrowland.
Disney cast members wouldn't let us down to the Utilidor, but did authenticate its existence. Our guides said it is far too busy in the summer months for strangers to gawk.
FEEDING A BEAST
If there is one thing Disney must deliver in addition to smiles, it is food – lots and lots of food. Disney counted up its food and beverage locations and arrived at an eye popping figure: 470 places to eat.
We were given a taste inside Disney's opulent Grand Floridian hotel.
"We're going to heat it up a little bit," said Chef Phillip Ponticelli. Ponticelli speaks for a culinary army.
"It doesn't stop, we're a 24-hour business," he said.
Disney dishes some phenomenal food facts:
54 million meals annually
5.8 million hot dogs annually
9.7 million burgers annually
9 million pounds of french fries annually
Ponticelli's kitchen falls quiet after a luncheon. But there are plenty of others that are still cranking away.
"We're just a small entity of what's going on at Walt Disney World, that's for sure," he said.
CONSTANT CASTING CALL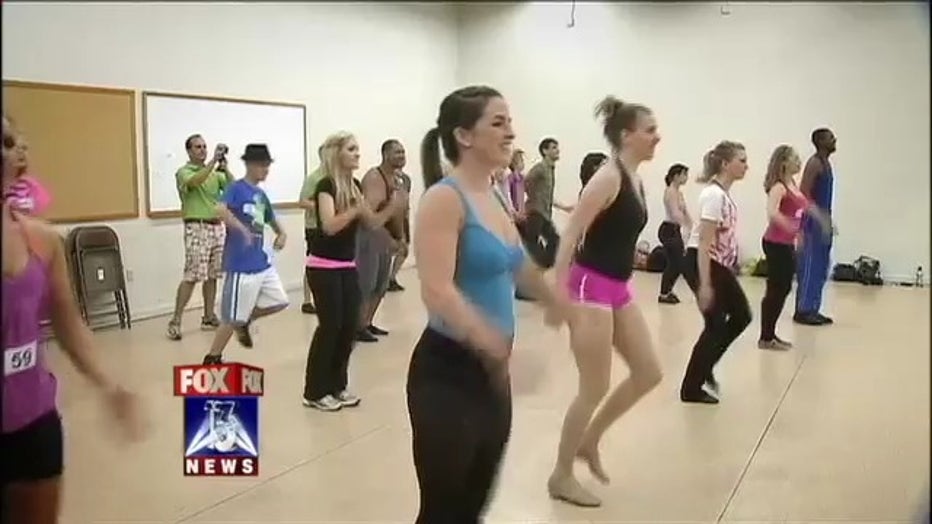 On the very edge of the sprawling Disney campus sits an ordinary looking warehouse. But this unassuming building is so much more. It's an entryway.
Music erupts from a mirrored room inside.
"5, 6, 7, 8," shouts a boisterous choreographer named Gina. The thumping pounds on for ten minutes as two dozen strangers struggle to learn a dance routine.
The dancers aren't part of the Disney staff -- at least not yet.
Every Thursday afternoon, as many as 300 people line up at this warehouse for a shot at joining the Disney cast. It's an open call. And just one woman stands between these hungry performers and starring role at Walt Disney World.
"You can spot it pretty quickly," said Kelly Goff, Disney's casting director. 
Goff has been on both sides. She performed in the parks as both a child and later an employee. Now she keeps her eye open for the next act.
And she's selective. Goff says she hires just five percent of applicants, each of whom wears a sticker with a number.
"What we're looking for is their ability to pick it up quickly, retain it, and also be able to perform at the same time," she said.
The music stops and the cuts are swift. Goff instantly calls out numbers – meaning it's over for underperformers. This dose of cutthroat reality is stark compared to the dreamy feel of the parks. 
"I don't think people have any idea," Goff said of her out-of-sight operation. "We hope our guests don't know, because we want them to experience that fantasy."
RELATED STORIES: