How will red tide impact spring break?
SARASOTA, Fla. - With spring break upon us officials are working fast to clear the beaches of dead fish from red tide. 
In the past week, FWC reports high concentrations of red tide from Clearwater Beach to Sarasota.
The latest map from Florida Fish and Wildlife shows high concentrations of red tide in Clearwater Beach, St. Pete Beach, and parts of Sarasota.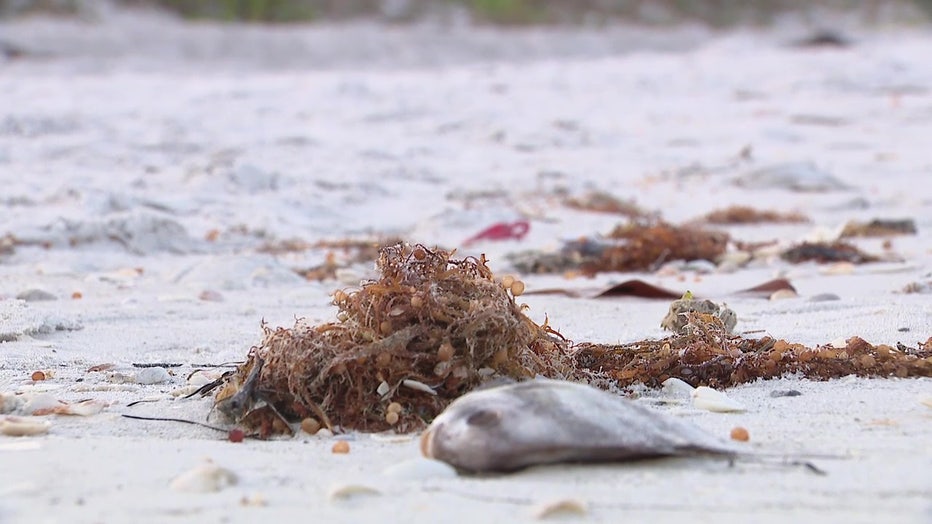 Dead fish washed up on shore from red tide. 
"The fear is that this is like another 2018 coming up and hopefully that doesn't happen but we can't guarantee it," Sarasota Bay Estuary Program Director Mike Tomasko said.
READ: See where red tide is along Gulf Coast Beaches
As Tomasko explains, persistent winds over the last few weeks have pushed much of the red tide closer to the beaches.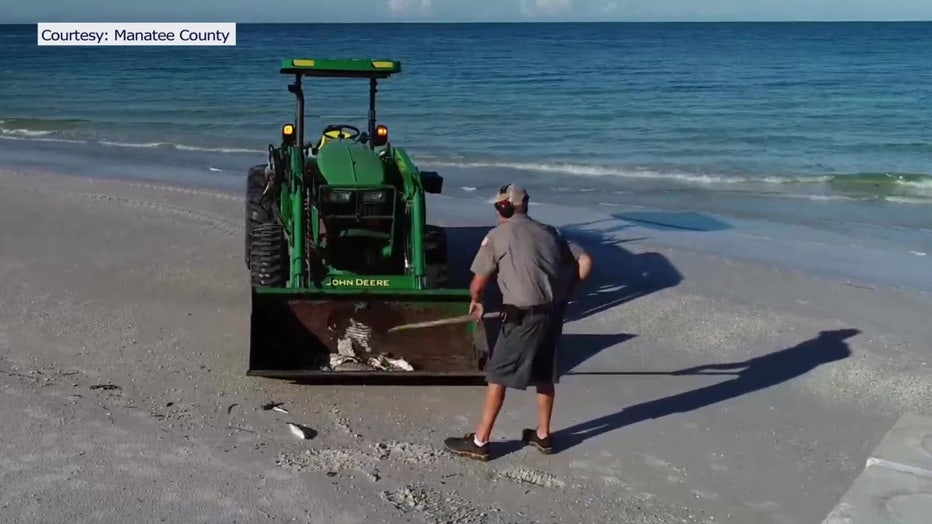 A man cleans up fish killed by red tide. 
In just the last few days, Manatee County officials say they've picked up around 7,000 pounds of dead fish.
READ: Red tide forces Indian Rocks Beach community to cancel annual Beach Fest event
"It is a concern that we're having some issues with right now. As it is now, it's kind of a day-to-day situation. It kind of comes and goes with the wind," Indian Rocks Beach Homeowner's Association Vice-President Mike Fowler said.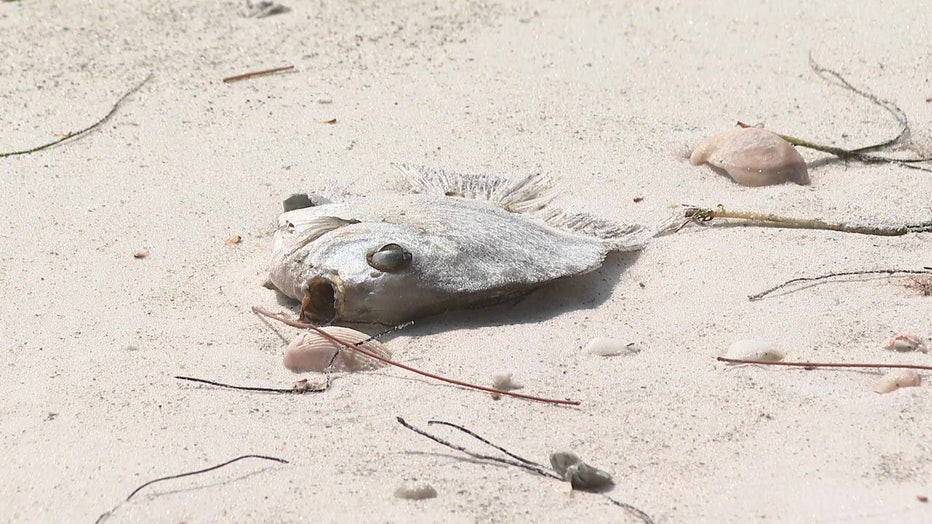 Red tide is killing thousands of fish along Gulf Coast beaches. 
Fowler says officials are worried hotels and restaurants gearing up from spring break won't see the boom in business they're used to seeing. 
READ: What is causing red tide along Florida's Gulf coast?
"March is our busiest month of the year and there's not really a close second, so to have this in a time of year where both for the guests' purposes and for our business purposes, it's just unfortunate," Fowler said.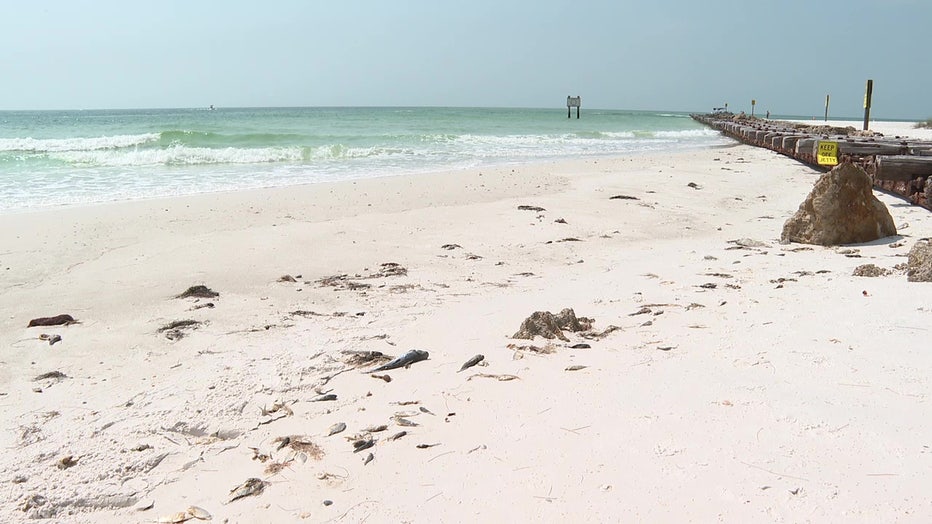 Many businesses are concerned about how red tide will impact spring break crowds. 
Meanwhile, Tomasko hopes residents do their part to help.
"What we need to do is we need to get better control of our wastewater infrastructure, our stormwater retrofits. People need to do a better job of protecting the mangroves, not cutting them down. We need to do more oyster reef restoration projects, and we need people to do their own part, which is like, don't put your grass clippings out into the water, into the storm drain, pick up after your dog," Tomasko stated.