Wimauma girl returns home after crash in Mexico kills parents, grandparents
WIMAUMA, Fla. - A 12-year-old girl from Wimauma is in a Tampa Bay area hospital after she was seriously injured in a crash in Mexico that killed four family members.
Tuesday afternoon, Jasmin Cervantes-Garcia arrived in Tampa on a flight by Jet ICU, a locally-owned air ambulance company. Her family has worked tirelessly to get her back home.  
Last month, the 12-year-old was vacationing with her family in Leon, Mexico. According to Jet ICU, a charter bus reportedly hit the family's pickup truck head-on. Her parents and grandparents were killed. Jasmin was the sole survivor.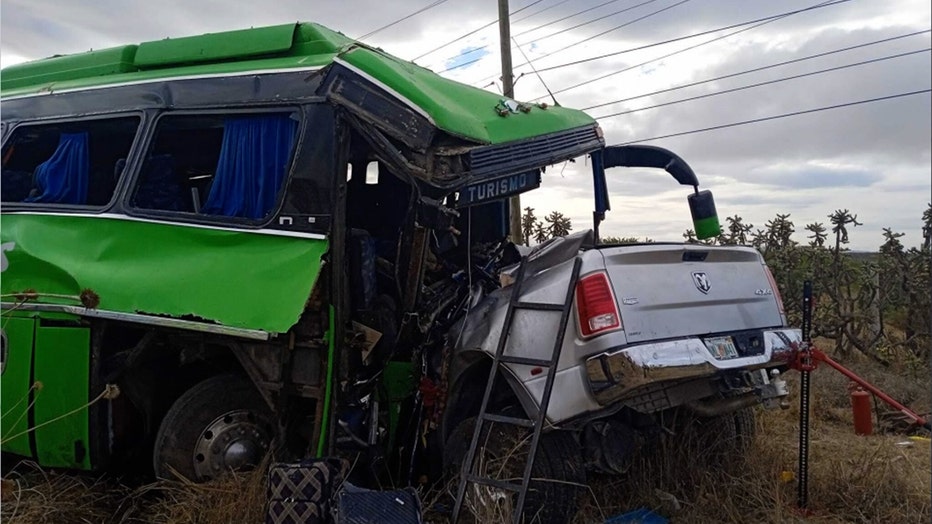 Scene of crash in Mexico, provided by BYPV De San Luis
"She is a survivor for a reason, and we're strong for her. It hurts, but we're strong for her," Cindy Garcia, Jasmin's aunt said.
Jasmin had severe injuries and remained in a hospital following the crash, but the family has been concerned about her care.
"She suffered severe injuries throughout her body from the head down," said Garcia.
The family said Jasmin hasn't been able to speak due to her injures, but they see glimpses of hope as she now opens her eyes and moves her hands.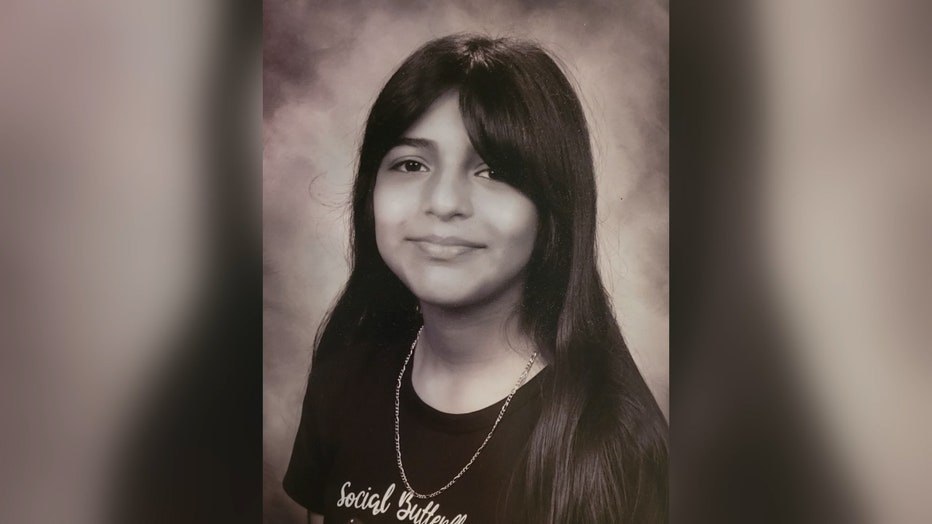 Photo of Jasmin Cervantes-Garcia, provided by family
PREVIOUS: Wimauma girl fighting for her life after crash in Mexico kills parents, grandparents
"But we do know that she's moving her hands, she's moving her legs, so we're hoping everything is okay with her – she could be her normal self when she gets fully healed," Jose Cervantes, Jasmin's brother said.
Jasmin is the youngest of five siblings. Her brothers said they've traveled back and forth to Mexico to look after her as well as make arrangements to bury their grandparents in Mexico and bring the bodies of their parents back to Florida. They said it wouldn't have been possible to get her back home without the support and donations from the community.
"A big, big thank you to everybody here for everybody's prayers involved. We really appreciate," Jasmin's older brother Antonio Cervantes said.
The focus is now on developing a plan for her treatment and recovery.
"I talked to the paramedic on the flight. They're going to start from scratch. What was done over there? What's done over there? This is a new chapter for Jasmine and us," Garcia said.
Jasmin was taken to Johns Hopkins All Children's Hospital for further care.