Winter Haven mom faces DUI charge after crashing car with 5 children inside, police say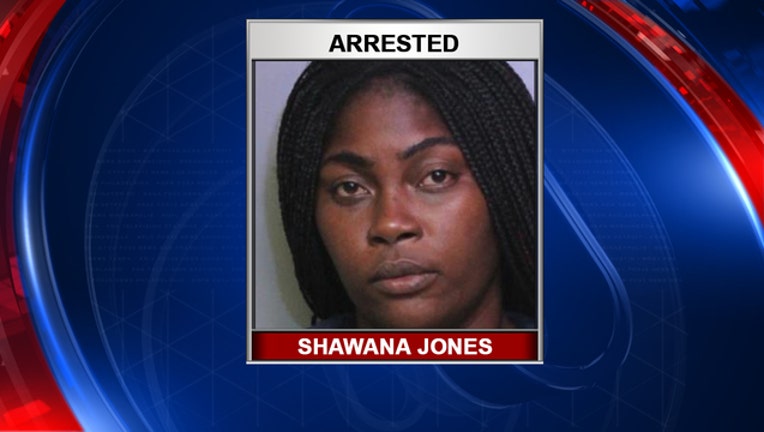 article
WINTER HAVEN (FOX 13) - A Winter Haven mother was arrested for DUI following a crash with four unrestrained children inside the car, police said.
On Sunday, police with the Winter Haven Police Department responded to a three-vehicle crash at 6th Street NW and Avenue L NW. One of the drivers, 28-year-old Shawana Jones, told police that traffic in front of her suddenly stopped and she couldn't stop in time. 
As officers interviewed her, they said they smelled alcohol and failed field sobriety tests. They said she blew a 0.177 in a breathalyzer test. In Florida, the legal limit is 0.08.
Winter Haven officers said four of the five young children inside the vehicle -- ranging in ages from four months to five years old -- were unrestrained. Jones said she was working with a local shelter to obtain child restraint devices, but she only obtained one, according to a media release.
All five children were transported to Winter Haven Hospital with minor injuries and were turned over to the Department of Children and Families since no legal guardian could be located, police said. 
Officers said Jones was uninjured. She was arrested on a DUI charge and faces several charges of child abuse. She was also cited for not properly restraining the children, careless driving and failure to provide proof of registration. 
"There is absolutely no excuse for someone, especially a mother, to put the lives of children in danger like Jones did," said Public Safety Director Charlie Bird. "It's bad enough when someone chooses to drive under the influence, but involving five very small children and not having proper restraints is inexcusable. We are grateful that the children only received minor injuries and nobody else was hurt."